Email Automation has become a crucial part of every business in this dynamic environment of competition. The fierce competition among the businesses has given rise to different facets of automation and not just marketing. One such aspect is email automation.
Email automation not only saves time but also manual labour energy. Correct messages are automatically sent out to the correct user at the correct time. Just think of writing up messages for a user when they initially sign up for an app or an account, which could be damn time-consuming. Hence, to save the businesses from this hustle, email automation helps in sending a welcome email just as when a new user signs up. Read our complete guide on autoresponders.
Email automation has helped businesses in saving a lot of resources as the message can be set up once and when a user meets the defined target, a trigger will be generated and the Email will be automatically sent. Now you see, the underlying beauty of it. Email automation fundamentally automates the aspect of marketing for a business. Let's explore what is email marketing automation and the best email automation tools in the market today. You can also read how to use drip marketing campaigns to increase your conversions.
In this article, we will try to clear all your doubts and help you understand better how email automation can benefit you. We will cover the following topics in this article-
What is Email Automation?
I think you guys now must have an idea about email automation. We will now look at the facet of Email Marketing Automation. It is cumbersome for businesses to keep track of its user base and may not have such resources which can communicate with them on a regular basis. Hence, Email Marketing Automation helps in customer engagement and building relationships with them. It helps the businesses sending out an email on the relevant and timely basis which are customized for individual users when they undertake a particular action.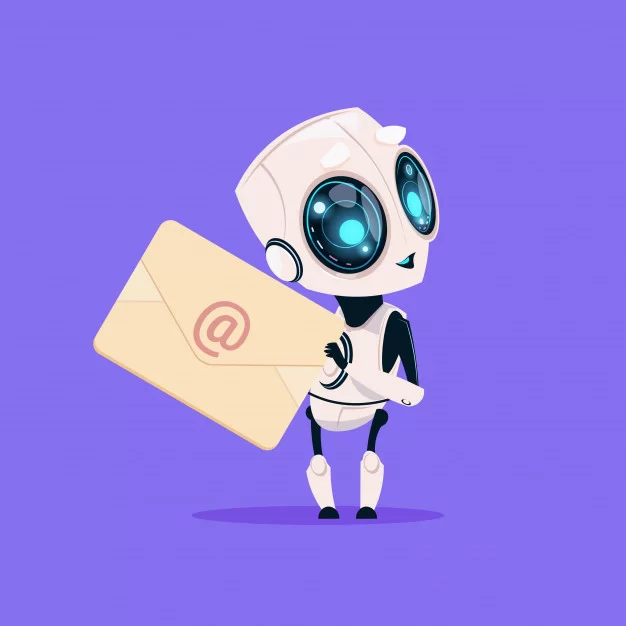 Isn't it simple, right? However, as simple as it sounds, Email marketing automation helps a business in learning and improving the business campaigns thereby improving customer relationships which are of crucial importance in the competitive business world and ultimately generating sales and revenue for the businesses. A business can leverage out its Email marketing automation by continuous learning and testing and bringing new techniques to cater to their targeted segment.
Read about the best free email services available to send free emails across the globe!
Email automation has modified itself to help the business grow their sales by entering into the field of marketing and thereby creating the Email marketing automation aspect making it an important part in sustaining and competing with the companies worldwide. Read about what is transactional emails here?
Best Email Automation Tools
Since the competition is fierce, many companies offer some
of the best email automation tools for firms helping them not only sustain themselves but also creating customer loyalty. Let's have a look into some of the Best email automation tools:
SendinBlue – 9000 free emails per month (Recommended)
Constant Contact – Most Popular Email Service (Recommended)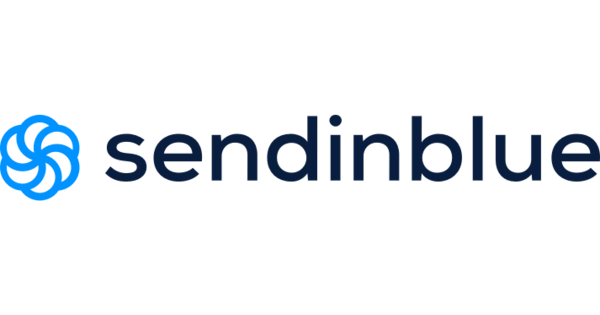 SendInBlue is one of the companies providing best email automation tools to their clients which are mostly small or medium-sized firms. By providing a variety of templates SendInBlue helps the clients to reach out to its targeted audiences at the right time in the right manner. You can set up free email automation with SendInBlue and start sending 9000 free emails per month with SendinBlue. Read more about how to set up SendinBlue automation custom workflow here.
Read our article where we have analysed two behemoths of email marketing Sendinblue vs MailChimp!!
If you're wondering about the high prices, just look for yourself in the following price range offered to meet the needs of different businesses. The free trial offered by the company helps the clients to send out Free 9000 emails per month. The price range increases in its different price plans while catering to different needs. It is for sure number one in email marketing automation tools list.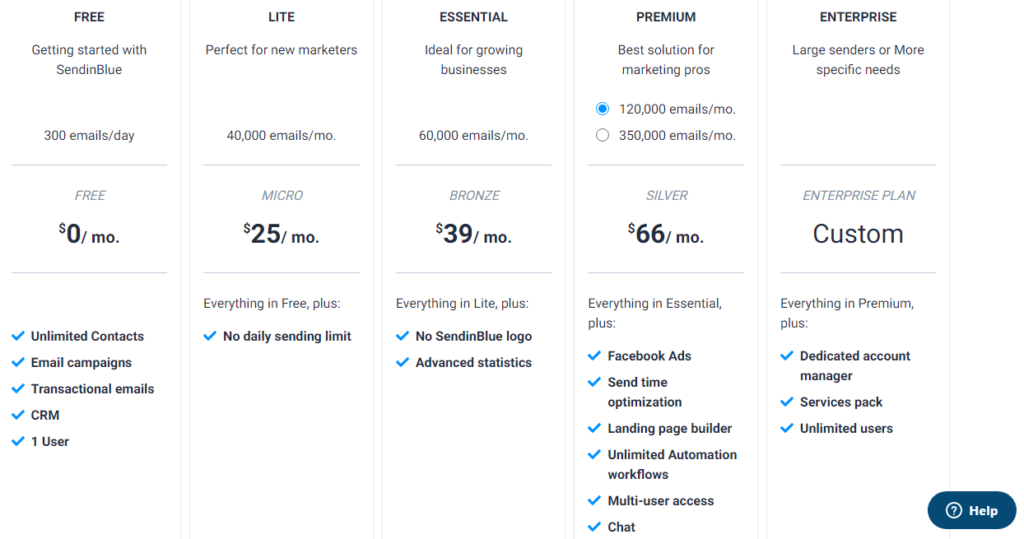 SendInBlue offers best Email Marketing Automation services connecting businesses to their users. Some of the features offered by the company are as follows:
SendInBlue helps the businesses to understand and identify the best Email time for sending out a particular message. This helps the businesses in generating more sales since the user will actually read the email and take action accordingly. In lieu of Corona, they are offering 30,000 free emails. Sign up to avail the offer.
The company offers firms the transactional email service where customized emails can be sent out to fulfil customer needs. Read more about it here.
SendInBlue also offers integration platforms with tools like PayPal, WordPress or Shopify among others. With it, the business can reach out to different areas like event management or CRM aspects. Check our CRM details here.
Read about detailed SendinBlue Review & Pricing – Best Free Email Service here!
Read our guide Best Time To Send Email in 2022-Backed By Data! and find out when you should send your email campaigns to gain the maximum benefit so you can increase your sales exponentially !! 🙂

Email Marketing Automation has become an integral part of every business which needs to be understood in this dynamic environment. Constant Contact is one such name in the market which helps the businesses to customize the emails and reach out to the customers worldwide having different perspectives and needs. This is our second position winner for email marketing automation tools.
Price becomes an issue when firms do not have that much of resources at their disposal. Hence, constant contact offers a plan starting from a mere $5/mo to $45/mo. With there $5 Lite plan you can send 10,000 free emails monthly.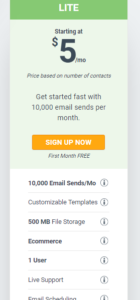 The businesses can avail the plan as their capacity be. The features differ from plan to plan such as tracking, reporting, polls, surveys and event marketing. You must be thinking, what if you don't like it? No worries, you can send 10,000 free emails and look for yourself how Constant Contact meets your expectations. Check out there pricing here.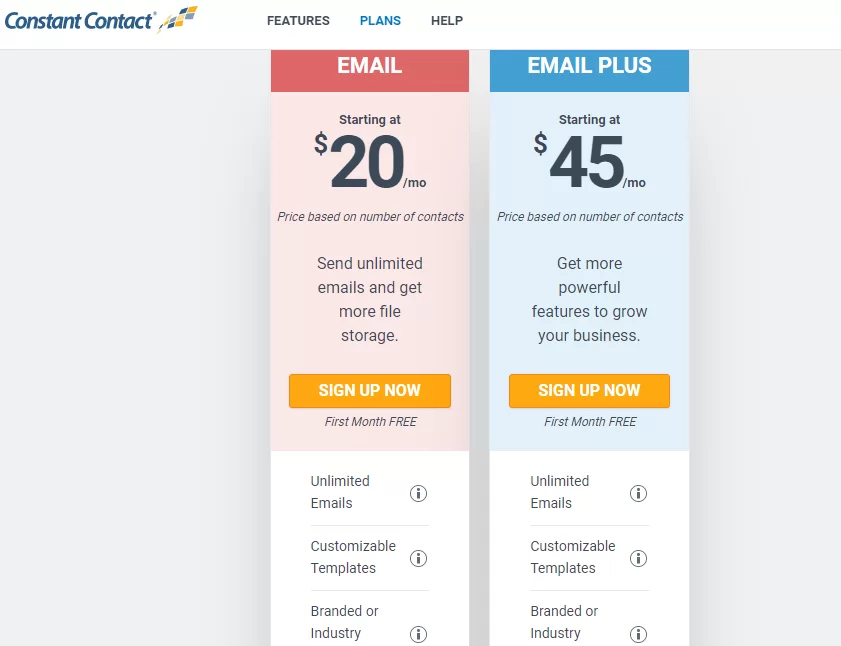 Some of the exciting features offered by the company are listed below:
Constant Contact offers Contact management where even if contacts are stored in software like Excel or Salesforce, the contacts can be updated. Also, in this feature, Emails can be automatically updated or unsubscribed.
Email Marketing Automation is another feature offered by Constant Contact where Emails are sent out even to those who haven't checked their email thereby reminding them to look for the products offered by the companies. Read it here in detail.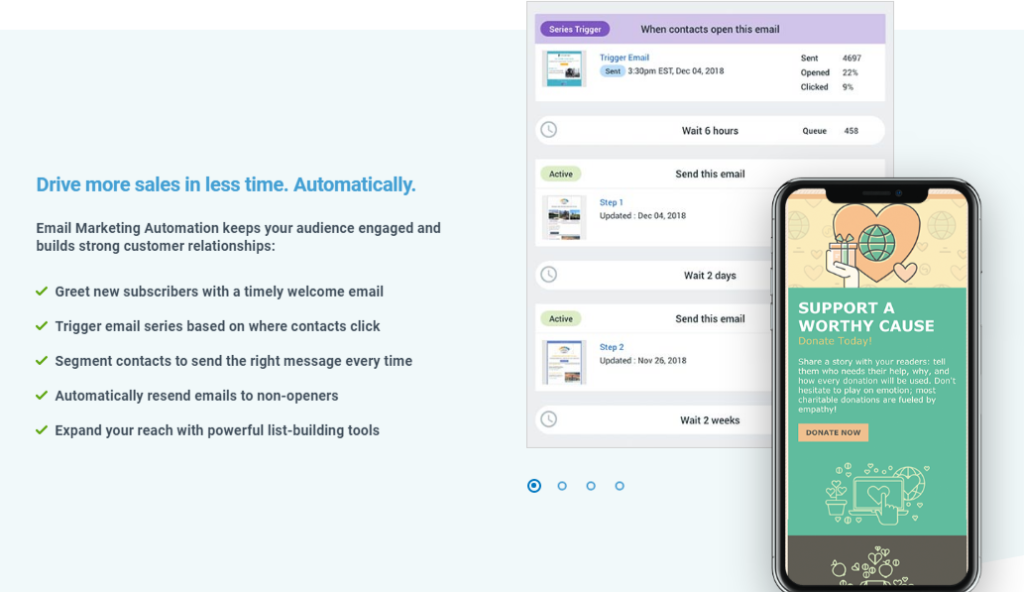 Read about one of the most important reasons why your emails bounce back? We have answered common queries like are emails addresses case sensitive in our blog!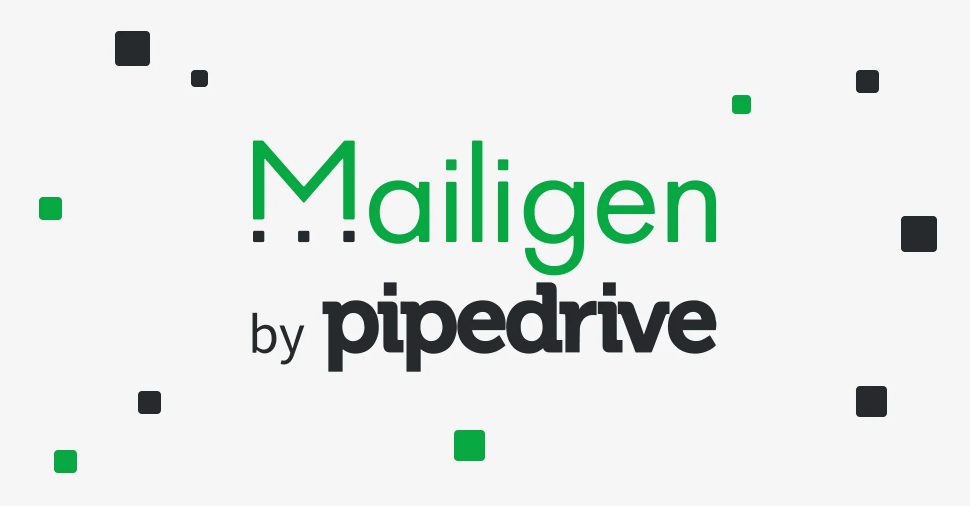 Not many businesses offering Email Marketing Automation has decoded that strong customer relationships can be built on the foundation of Emails. One of the business to understand the importance of informative and eye-catchy email is Mailigen.
Mailigen offers unlimited emails to be sent across through unlimited campaigns. Users can start with the free trial offered by the company to look if Mailigen offers. Start with just $10 to send unlimited emails to 500 subscribers.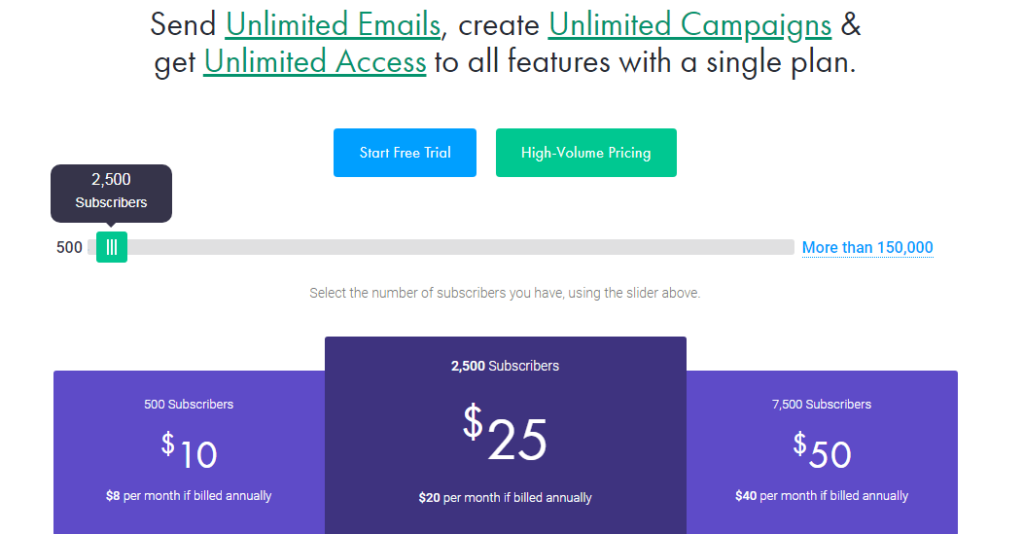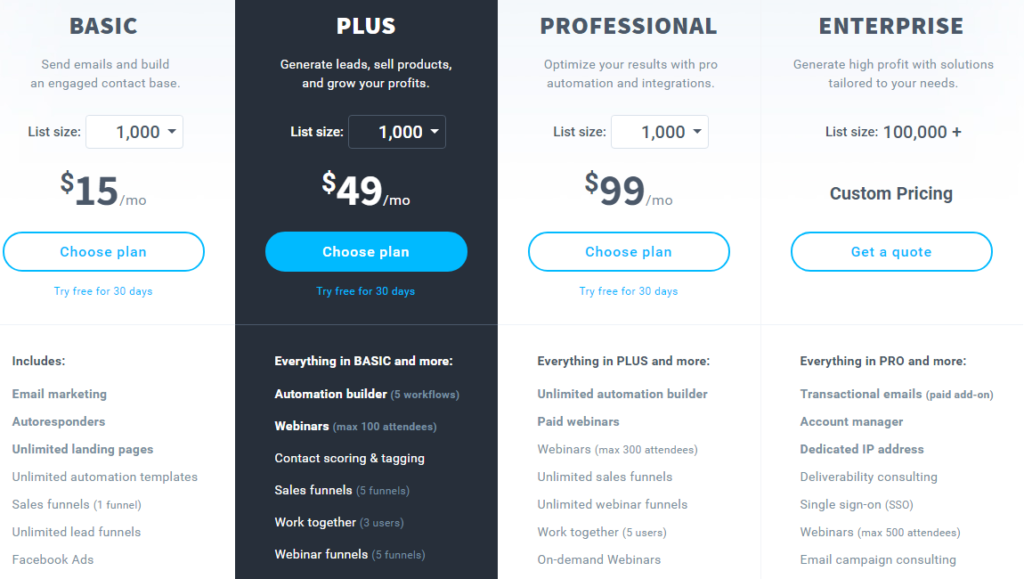 Get Response is another well-known provider for SMTP services in the market. It provides a platform to not only create but also to improve sales and revenue through marketing software. Various templates are provided thereby giving firms a number of options to create the Email marketing automation designs. It is also very good for customer relationship management or CRM email automation.
But before you start you should be aware of the laws like the Can-Spam Act that surround email marketing, otherwise, you can attract huge penalties.
At Get Response, 1000 contacts can be added for a trial of 30 days and emails can be sent out. The basic plan is priced at 1000 list size for a mere $15/mo, however, the price decreases to $10.50/mo if the basic plan is taken for 24 months. Check out the detailed pricing here.
Also, if you have a list size of more than 100,000 customers, you can check out the Enterprise plan offered by Get Response where Webinars can also be conducted for a maximum of 500 attendees.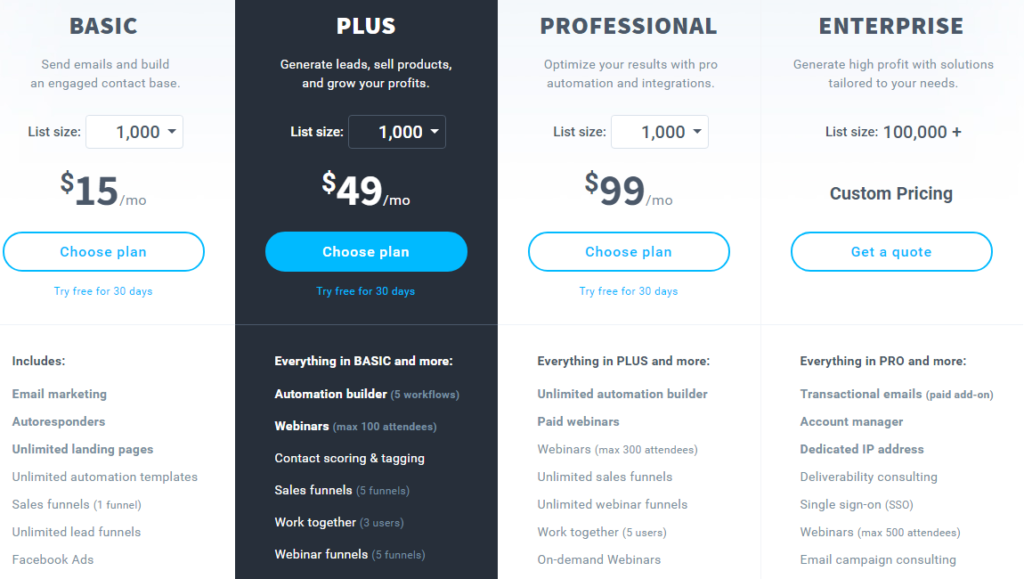 GetResponse Features
Email Marketing Automation is one of the important features where automated transactional emails can be sent out, for instance, any new sign up, purchases made and many more.
Follow up Emails can also be sent out easily and without any hustle.
Automated marketing campaigns can be sent out through signup forms, landing pages and many more templates offered by the company.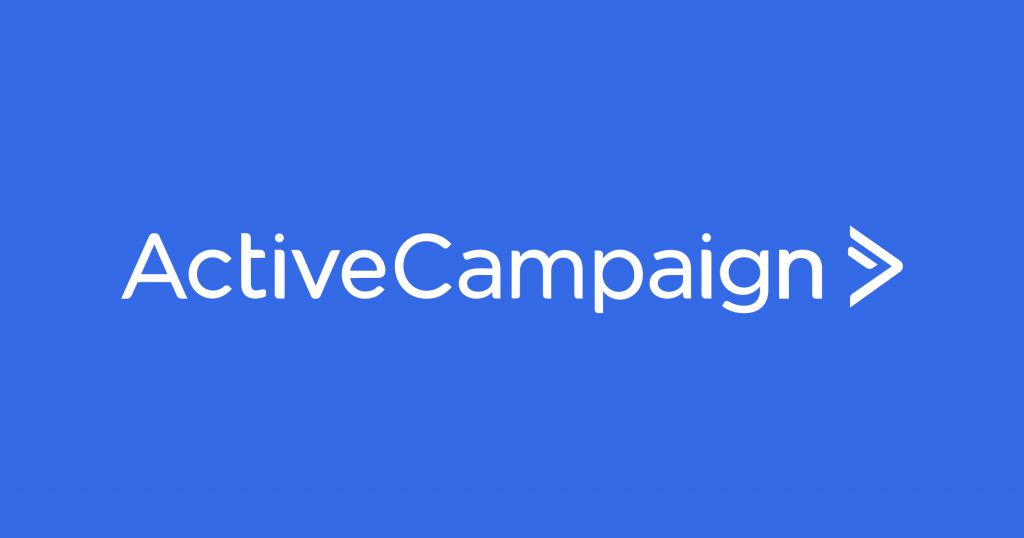 Active Campaign is one of the Best Email Automation Tools offered by the industry. It aims for providing the technology that firms want and not what they have to figure out. Around 90,000+ small businesses have used the services of Active Campaign. ActiveCampaign helps the small businesses to save their time and helps them in connecting with the customers and hence increasing sales. This is the best crm email automation tool out there.
The price ranges from just $9/mo in the Lite plan to $229/mo in Enterprise plan. The most popular is the Professional Plan starting from $129/mo offering features like Split Automation, Predictive Content and Predictive Sending among others. Learn more about there plans here.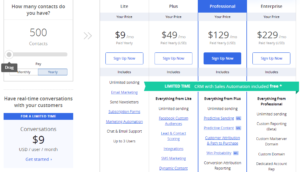 ActiveCampaign Features
It provides different types of Email varieties to the firms such as Email Automation, Broadcast Emails, Triggered emails, Email autoresponders and many more in its basket.
Another feature is Email Marketing Automation which helps in finding the contacts which are most engaged and pull the data from other platforms and hence creating an automation welcome series.
ActiveCampign offers the businesses with Machine Learning feature where insights can be customized on the crucial aspects. Know about there features in detail here.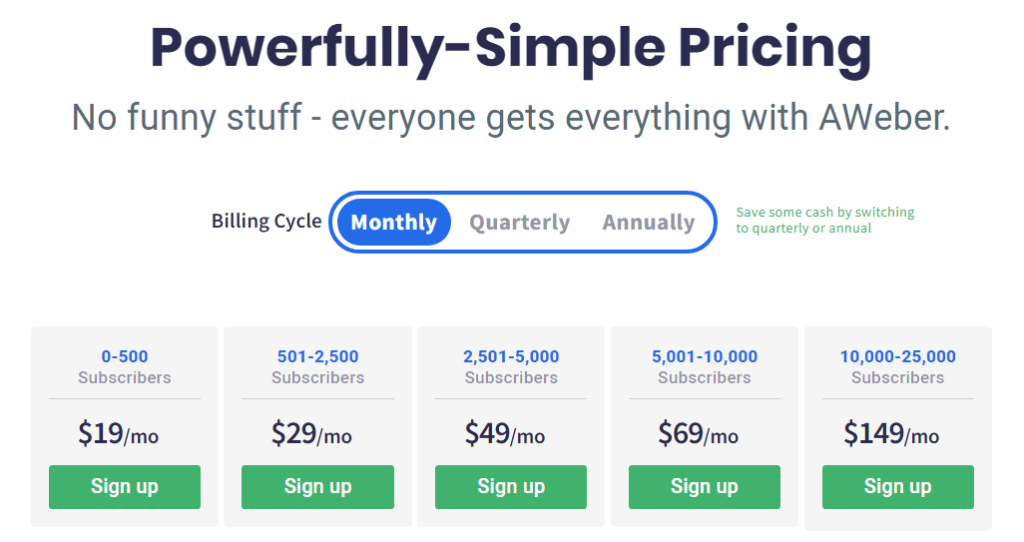 Email automation marketing is an old world in the name of businesses nowadays who are thriving to maximize customer satisfaction. To fulfil the dream of businesses, AWeber has provided a platform to more than 100,000 firms to not only send emails but also build customer relationships. AWeber focuses on creating remarkable experiences which go in hand to hand with passionate execution fostering a sense of cooperation and respect.
AWeber offers a free trial for 30 days and users can choose the billing cycle as they find suitable for their businesses. The lowest price plan is for $19/mo for not more than 500 subscribers. At an annual billing cycle, users can save upto 14.9% per year as compared to the monthly plans offered by AWeber.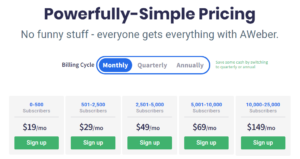 AWeber designs custom landing pages along with creative templates without writing any code.
Email marketing automation provided by AWeber helps in automated tagging of customers in the lists and send emails to the correct customer base by creating personalized communications.
Another feature provided by AWeber helps in analyzing the marketing results and deliver reports and dashboards.
Learn how to send emails securely and encrypted emails using secure email providers
Email Marketing Automation Workflow
Let's look into some of the workflows of Email Marketing Automation-
Welcome Email
Welcome Email is one of the basic automated emails revolving through the user accounts. The trigger action for this type of automated email is the registering or signing up by the user for an app or account. Read about welcome email templates here. A welcome email doesn't only greet or focus on appreciating user but also the company uses it to further notify the user about the following add-ons:
Most popular or new offerings/content which may interest the user.
Providing additional information about the products offered or about the business of the company.
Learning about their preferences by prompting users to ask their queries and give responses to survey questions.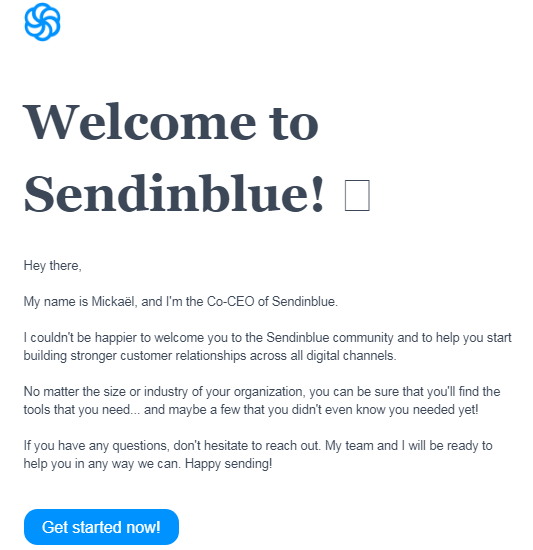 Welcome, Email help the businesses in generating sales by providing more information about the services or product offered if the sales cycle is long. Also, new products or content can be shown along with promotions, if the business has a short sales cycle. Thereby, creating prospective customer into a real customer. Read and Learn how to write welcome email here.
Free Trial
Many businesses provide free trials to their use for signing up for a particular application or website. To thank them, an automated email is sent out to the users and providing them with the further steps need to be taken. The trigger action for the automated email is signing up by a user for a free trial. Customer engagement can be optimized by sending a number of emails for onboarding which tells users how they can start with the software or the service. It can be converted into Email Marketing Automation by including links to different demo videos of other resources making a pleasant user experience. Check out all the uses of Email Automation in detail in our article on how to use your drip marketing emails to increase your sales.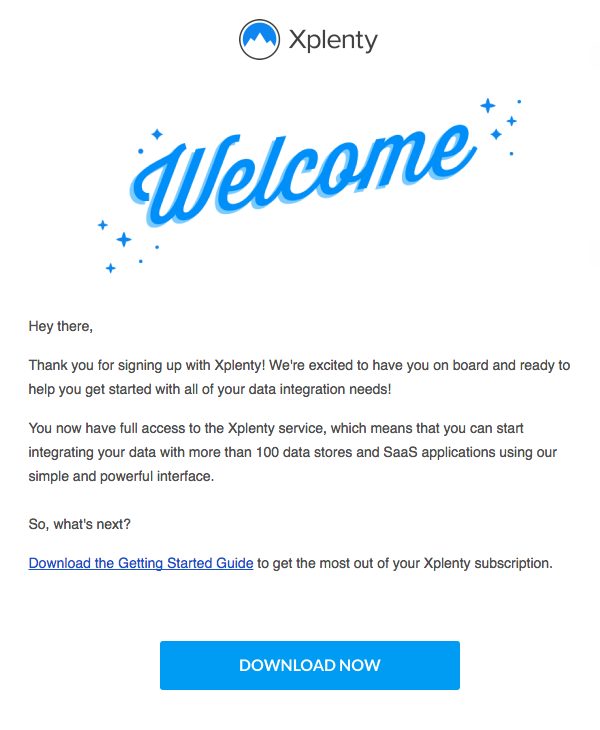 Feedback Workflow
Every business has its strength and weaknesses. These weaknesses can be turned into strength through the help of different perspectives from the customers. Negative feedback helps the businesses to look into the improvement areas and thereby creating a seamless experience for the users thereby gaining customer loyalty. Also, positive feedback from the users helps the business in understanding the key areas where the business is excelling. Such customer feedback plays a pivotal role in a business.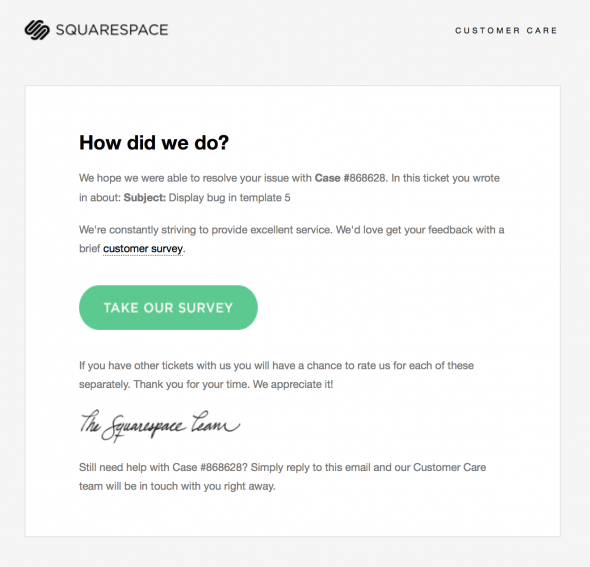 The trigger action for feedback Email is when a user has finished its interaction with the customer care team. Such feedback automated emails can be used by the businesses when a new product/service is launched and to understand the acceptance level of customers regarding it. It has become a tool for Email Marketing Automation where the brand is marketed through email by keeping the users engaged which have become one of the major differentiators in the industry.
Shopping Cart Abandonment
E-commerce businesses face the biggest challenge of converting prospective customers into actual customers since most of the users add items into their shopping carts however, do not purchase the item and leave the website or app. This requires a reminder email to the users to purchase the items stored in their carts. The trigger action for shopping cart abandonment is that when a prospective user does not complete the purchase process and leave the application before that.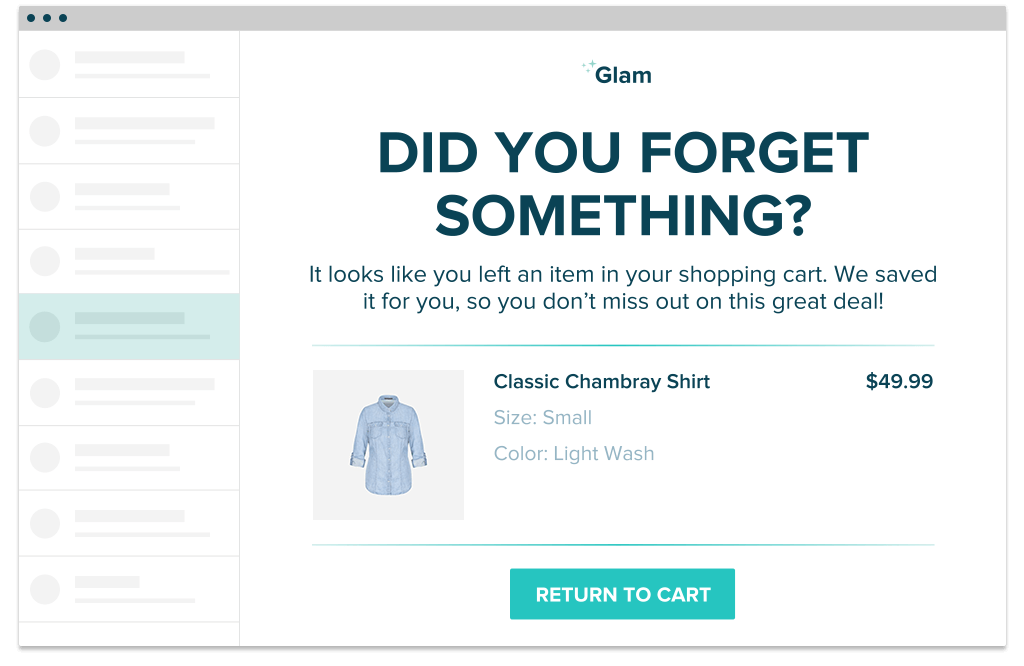 There are many ways in which Email marketing automation can help businesses in generating actual sales. The email could remind the users of the products in their carts, offer attractive discounts, provide reviews from different customers making similar purchases. Such emails help businesses in making real sales and thereby increasing their revenue.
Marketing Automation Best Practices
To grow the business, companies need to use the best practices for best email automation turning it into sales email automation. Read about A Complete Guide To Your Email Marketing Strategy In 2022. To learn how to increase your open rates.
Following are some of the marketing automation best practices:
Mapping Out Lead Stages & Lead Scoring
Setting Up Triggers For Your Customers and Prospects
Better Segmentation and Targeting
Automatic Sending Newsletters
Using Pop-Ups For Generating Leads
Astute Tracking
General FAQ
What is automation in email marketing?
Automation in Email marketing refers to automating the emails according to your customers and prospects actions. These emails or triggers help you increase your traffic, creating brand awareness, upselling, educating customers. It can help you save time and resources. Examples welcome email, cart abandonment, email verification.
What are the benefits of email automation?
Email automation helps you increase your conversions by making a brand presence in the mind of your users, so the next time they see your brand they have a higher chance to buy your product. It helps in brand retention and thus increasing your sales. Autoresponders and drip marketing have taken the automation industry by storm.
How does email automation work?
YES! ABSOLUTELY! when done correctly it can work wonders to increase your sales. Email Automation works by increasing your brand presence, easing work at hand through automation.
What are the challenges of sending email?
Sending emails can be full of challenges but with the right guidance and tools, you can easily increase your open rate and sales. Some of the challenges od sending email are –
Poorly designed emails
Subject links lack to attract
Emails landing in spam
Don't know the proper time to send emails
What is the best email automation tool?
I will recommend using either Sendinblue or constant contact. They both are equally good and effective. There are several email automation tools out there you need to be cautious of the poorly managed ones.
What is automated email campaigns?
Automated email campaigns are the autoresponders that you get when you sign up. Onboarding series, email verification, password reset etc. they are the emails that are triggered as a result of some action by the user. Now the complete email campaigns will be like when you sign up for a trial you get a welcoming email then after some days, you will get another email telling you about the features. If you stop using the service you will get a "we miss you" email.
What is CRM Email Automation?
CRM stands for Customer relationship management, CRM email automation is a type of strategy that helps in managing a company's interactions with prospects or users. It uses automation to ease your work of doing, follow-ups and conversions. CRM helps you with Sales, marketing, customer acquisition. CRM can help you increase your sales.
How email Automation works?
Email automation works when you set up campaigns. As the time of your emails, frequency using any of the free tools available out there we recommend Sendinblue as it lets you send 9000 free emails per month forever. eg. The first email goes as soon as the user sign ups, then you set up
What is sales email automation?
Sales email automation refers to automatic emails that are sent when a sale is made. Like the purchase receipts, order confirmation, shipping details etc. It can easily be automated using any email marketing tools out there. I use Constant Contact for sales email automation
What is automated email system?
An Automated email system is a campaign when emails are sent to the recipients automatically using any of the free or paid tools out there. Emails are triggered by some actions your users take. Like a sign up they start off your onboarding series. In your tool, for example, constant contact or Sendinblue you can set up the next email time. If your customers have not visited your site you can send them a we miss you email etc. so that you can create your brand presence.