AI is the future, but autoresponders are the present. Email marketing is a crucial part of your digital marketing strategy. Email Marketing is the most profitable and economical way to get your brand in front of your prospects.
If reports are to be believed we will be sending and receiving around 347 billion emails by 2022. And email marketing delivers a return of around $38 for every $1 investment made (when done right). So here's a guide on the email marketing strategy to develop a better marketing strategy. They are also called as transactional emails!
Now, you don't want to miss out on this opportunity right?
In this article, we will cover the following topics –
What Is An Autoresponder?
Autoresponders can be anything from automatic SMS, Emails or Chatbot messages. Autoresponders refers to anything that is an automatic response to any trigger. They are in fact a broader category of transactional emails. For better understanding lets look at some examples-
On your birthday you get discount coupons (might be because you gave your birth date out to some website or app)
When you register for a free trial you get the account confirmation mail.
Read how to use autoresponders to send drip marketing campaigns.
You receive a verification code on your mobile devices as SMS or Whatsapp as two-factor authentication. All these emails are auto responded through email marketing platforms.
With the advent of technology, AI has literally taken over the world by storm and now you can easily automate your triggers, responses to ease out on your efforts. Autoresponders your work really easy and you can create multiple flows to get better conversion.
You have better control over your communication with your customers and prospects. They help you get a better understanding of the intent of your customers. Some marketers use it for collecting data and targeting the customers as per there requirement to have better conversions. You can send them in a particular sequence, intervals etc.
Check out our awesome newsletter examples compiled specially for you. So that you can design amazing looking autoresponder newsletters. For for that extra push to your creativity need!
How Autoresponders Work?
Imagine you sign up for a free trial, you receive a welcome email. Now either you start using the trial or you don't this creates a two-direction flow.
Case 1 – You start using the free trial, after 3 days you receive an automatic email telling you about all the features you have in the free trial. Again after 7 days if you have used the trial you get an email educating you about the features of the paid version (you entered the click funnel). How you can get more sale if you go for the paid service. Either you convert (Funnel to upgrade to a more premium plan sets off) or you bounce off (Get "we miss you don't go" autoresponder email)
Case 2 – You don't start using the trial. After 7 days you will receive an automated generated email to ask if you need help with anything! After 3 more days you will get a personalised email from someone. If you revert you get a response from a human. Finally!
We have analysed the data from over 20 million subscribers for you so you know the answer to the best time to send email blasts. We have analysed data from over 10 big names in the email industry to find out the clear answer to your question
Autoresponder Examples
Best Free Autoresponder Tools
Learn about free email to use for your digital marketing in this article by Freesmtpservers!
SendinBlue
SendinBlue is a powerful email autoresponder, which lets you send 9000 free emails monthly which are limited to 300 per day. I think it is a very sweet deal if you are a growing business. You can use FREE AUTORESPONDERS offered by SendinBlue Here to get a taste of how autoresponders actually work?. Check out the pricing here!
SignUp to start sending awesome free autoresponders Here!
Choose from SendinBlue Workflow Library ( you can customise it as well)
1.SendinBlue Automation Custom Workflow
Set Your WorkFlow Goal
Design an awesome looking Email (either from scratch or use free templates)
Save your email template
Select a workflow type
Define the entry point
Read our guide on what to choose betweeen sendinblue or mailchimp with our blog Sendinblue vs Mailchimp – The Complete Guide 2022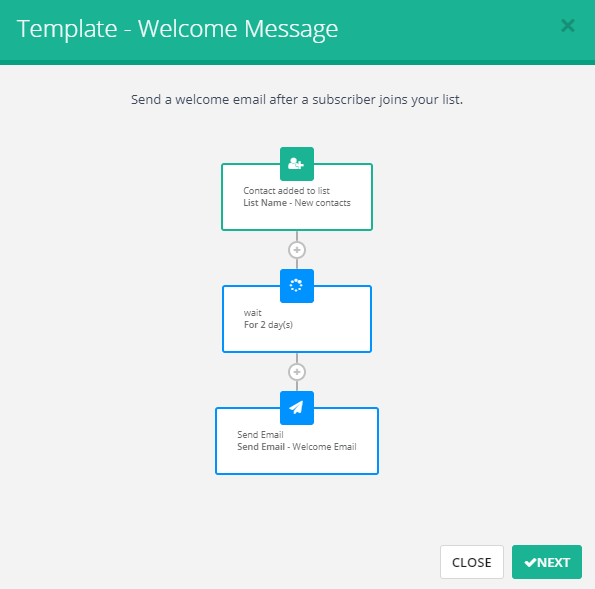 Add actions to the workflow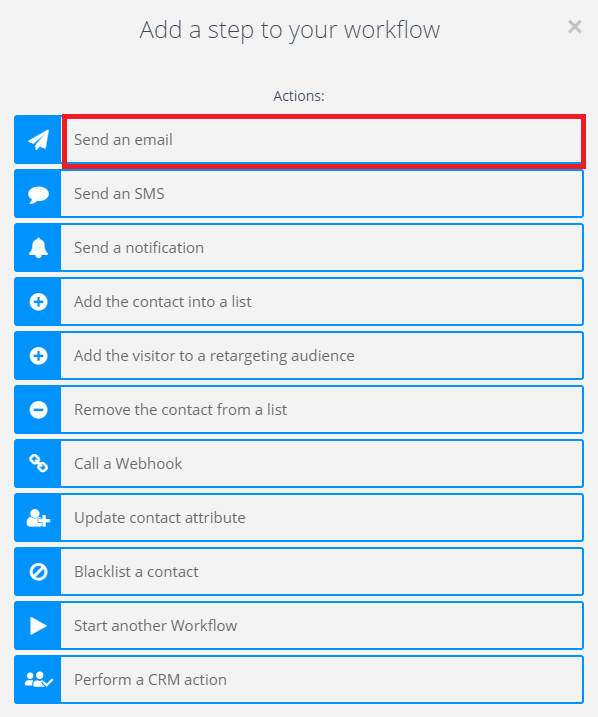 Add your email template (you can use the one you saved or the free templates available at Sendinblue)
Add conditions that you want to set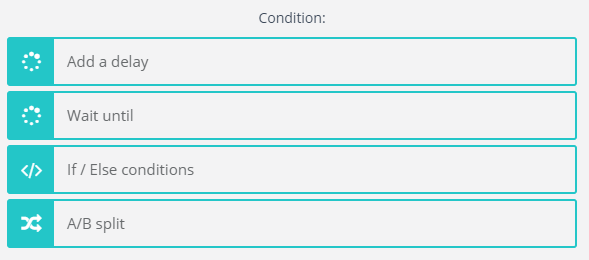 Check out the detailed SendinBlue review – The Free Email Sender by us here! Where we have discussed everything about SendinBlue service from features, shortcoming, strong points. We got everything covered for you!
2. Choose from SendinBlue Workflow Library
Select workflow type
Identify target contact List
Set the time delay
Choose the email template

Check out Sendinblue automation feature here!
Read why your email's sometimes bounce's off, can the email adderesses you mention be the reason? Find out the answeres to questions like are email addresses case sensitive? with our guide!!
Constant Contact

Constant Contact gives you 10,000 free emails but this is just for the first month. After that, you can opt for there Lite plan for $5 in which you can send 10,000 monthly emails. Constant Contact offers some of the best autoresponders in the email automation industry and is the market leader in the transactional email market.
AND For $20 you can send unlimited emails! Sign up Here!
Check out there pricing in detail here.
You can send welcome emails, birthday and anniversary emails, segment the non-openers and target them again etc. Check out all the automation features here.
It is very easy to create autoresponders with constant contact-
Sign Up and Open your dashboard
Then in your dashboard click the Create button in the top right-hand corner of the Campaigns page in your account. You would then select Email Automation in the list of campaign options, and press create under Autoresponder Series.
Choose your campaign as Email Automation
Pressing this Autoresponder Series to create button will then ask you to name this Autoresponder and choose the email list the series will be associated with. You can then copy and existing email from your account, or create a new email from this series. Once you've finished building your email series and editing your content, you'd set the order and timing of your emails, and then activate your series to share it with your contacts.
Read more about email automation by constant contact here!
Learn how to send your emails securely, using Safest Email Provider – List Of Most Secure Emails Available On Earth!
Mailigen
Mailigen is a new player in the market I really love what they are doing in the email marketing domain. Mailigen is powerful, I am not a huge fan of their UI but yes they get full marks for their behaviour based automation.
The pricing starts with just $10 for 500 subscribers, you can send unlimited emails to your subscribers.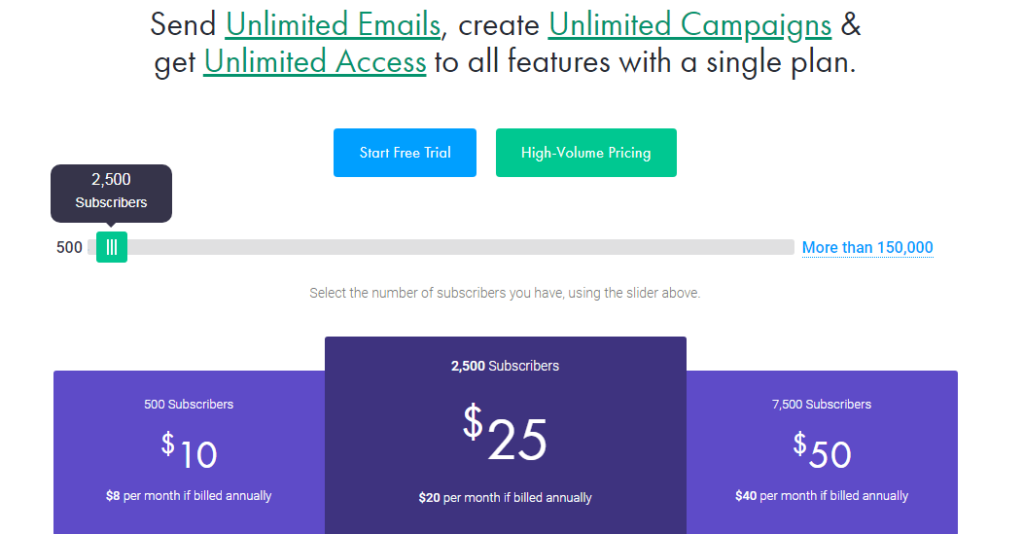 Sign up to experience the magic happening!
Before setting up your autoresponders kindly read the can-spam act so that you are safe from any kind of GDPR legalities and avoid any confrontation by the law
Get Response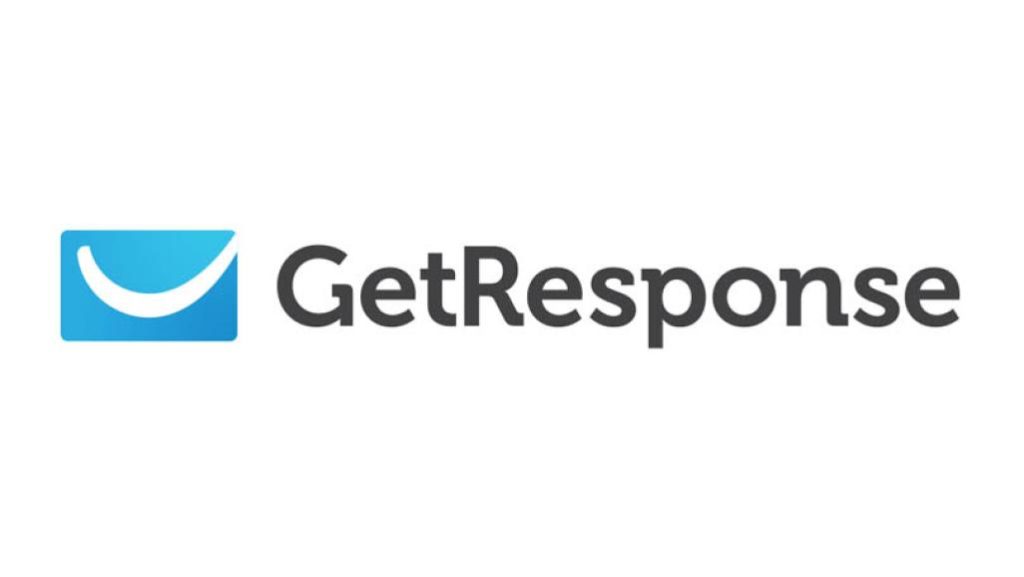 Get Response is also a powerful contender in the list of autoresponders. With Get Response, for the first month, you can send emails to 1000 subscribers absolutely free of cost after that the pricing starts with $15 for a list size of 1000 recipients. Check out the pricing here!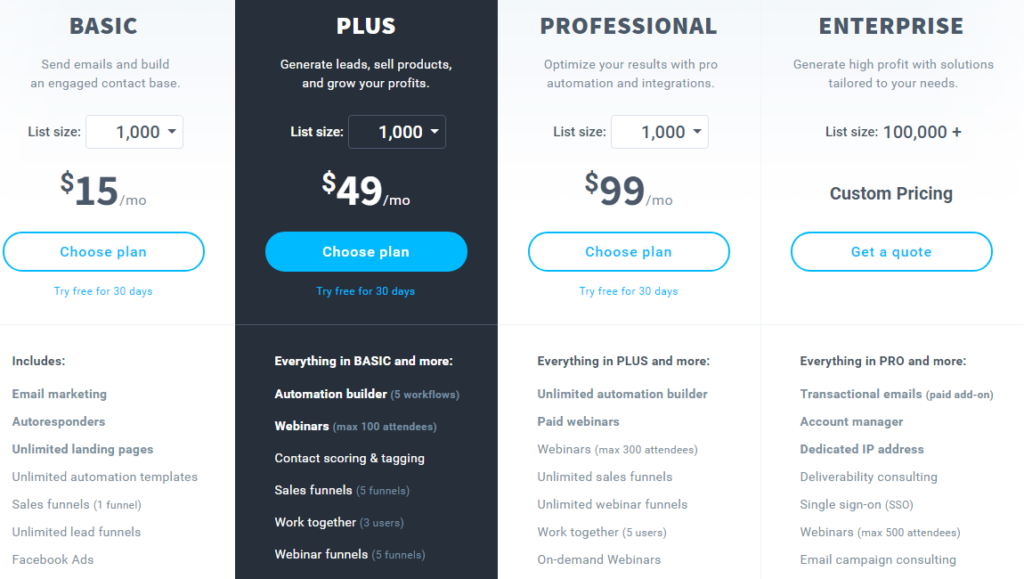 Read about autoresponders on Get Response here!
While researching, I found a very good article on marketing automation by GetResponse. Read it here
Check our our guide on Free SMTP Servers to start sending free emails using SMTP Servers, for those who don't know what is an SMTP Server?
General FAQ
What are email autoresponders?
Email Autoresponders refers to automatic emails that you get when you either set a trigger (communication) or you provide information. Like welcome email when you sign up or an anniversary congratulatory message. They help in maintaining your brand presence. According to studies, it is highly unlikely for a customer to buy a product in one go! Through automation, you can send them emails so that you maintain the brand presence in the minds of your prospects. And when they see your brand again they tend to develop trust and that finally leads to sales.
Which autoresponder is the best?
I will vouch for constant contact and SendinBlue. I have used them they are powerful and have an amazing UI. Support is fantastic and quick. Features lets you make a flawless funnel and get huge conversions.
What is an autoresponder and how does it work?
Autoresponder can be anything from email to SMS to chatbots. Mostly they are triggered by the actions that you take. They can be of various types and for different purposes. Examples – Welcome emails, verification codes, onboarding series. You can set up all the details like time of email, create segments, resend to non-openers using any of the tools we have explained in our blog. You can use the method that we have discussed above.
How do I create an autoresponder?
Sign up with Sendinblue then –
Set Your WorkFlow Goal
Design an awesome looking Email (either from scratch or use free templates)
Save your email template
Select a workflow type
Define the entry point and add actions to the workflow
Add your email template (you can use the one you saved or the free templates available at Sendinblue)
Add conditions that you want to set
What is the purpose of an email autoresponder?
Help you retain your brand in the consumer's mind
Help in getting more conversions
Ease your work efforts
Better targeting and customer experience
Educating & Upselling
What is the best autoresponder software for email marketing?
I would suggest using either SendinBlue, constant contact or Mailigen. Read the article on freesmtpservers.com to learn how to send free autoresponders using these services efficiently.
What is the best free autoresponder?
It has to be SendinBlue, they are the market leader currently and have an amazing platform for automation. They offer 9000 free emails per month. You can easily customise your emails and automate them to send at to your desired segments, time periods and customers. Read on to find how to set up free autoresponders.
What is an autoresponder email?
They are automated emails that you receive either through triggers or using some information. Like the emails that you get on your birthday for restaurants with the discount coupon. They are also called transactional emails. They can be anything from welcome email to onboarding series.