Knowingly or unknowingly email runs our world, however. This article will help you in expanding your horizons about the transactional emails and will provide you with the best transactional email examples to run your business in a more efficient way. Individuals don't appreciate what they have and just when they miss out, they realize its importance in their fast-moving life, So is the transactional email to increase your profits.
In this article, we will cover the following topics-
What is Transactional Email?
In a transactional Email, the messages are generated automatically in a real-time basis used for communication between a user and a business after the user has performed a particular action on a specific website or an application. The automated generated emails or we can say the triggered emails basically focuses on the personalized information after an individual has taken any action.
So guys, did you really understood the definition? If not, let me give some transactional email examples and I am pretty sure, you will now understand it without any doubt. In this email, I have discussed 4 major players that you can use to send free transactional email. Just click on the links to pick your choice –
For instance, you forgot the password for your account for a particular application and click on "Reset password".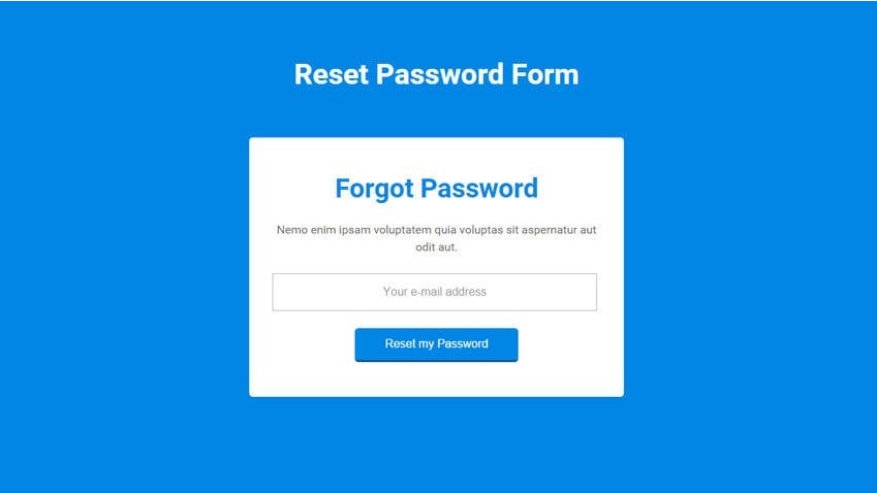 Once you click on it, any user can then log into their respective account once the password has been reset or updated. Do you remember getting an email for reset password?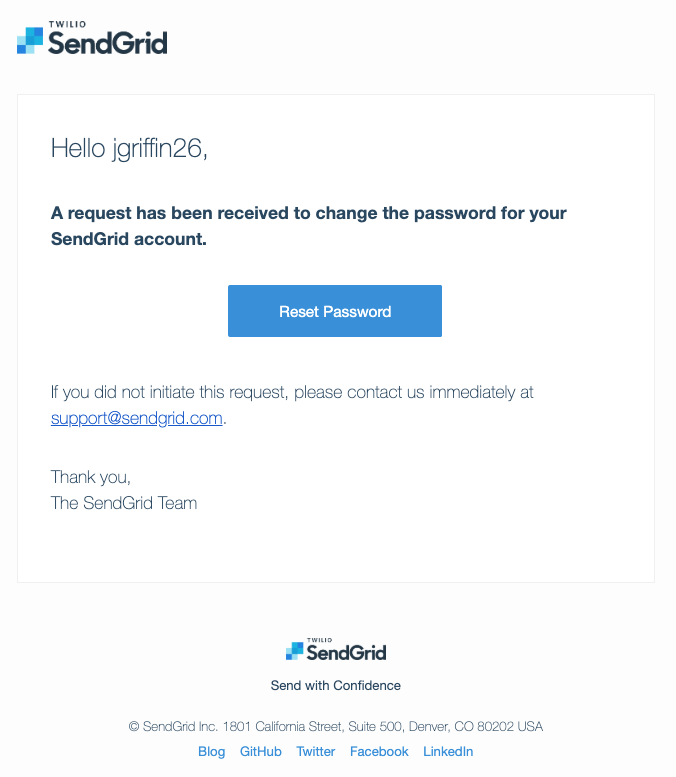 This email contains the instructions of how you can access your account back and continue using the specific application. No doubt you have now understood what transactional email is. Some other transactional email examples are shipping and legal notification and even purchase receipts. They are sent with the help of integration (SMTP/API). Particular users receive coded templates which are set up by a developer revolving around the particular action. For those who do not have a slight idea about What is SMTP?
Fun Fact – The average person spends approximately 28% of the workweek reading and responding to email. Find the answer to questions like are emails case sensitive?
Best Free Transactional Email Providers
SendinBlue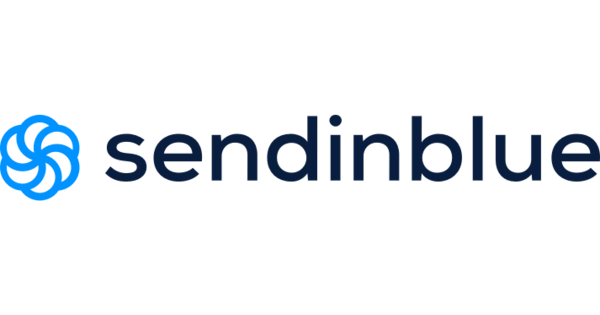 Are you looking for a site which can help you set up a transactional email? SendInBlue is the place to rescue from any hustle. The absolutely personal and easily accessed interface of SendInBlue makes it the best transactional email provider & helps even a small business to set up by providing various tools.
You must be thinking about how a small-sized firm can afford such expensive plans offered by such websites. But you are wrong here…SendinBlue offers its users to send out approx 9,000 emails/mo without paying any charges. You can also send emails up to 300 per day. Not only this, but the basic plan which the company offers is also valued reasonably with a monthly charge of $25 where a firm can send 40,000 emails to its userbase. Check out the SendinBlue Pricing Here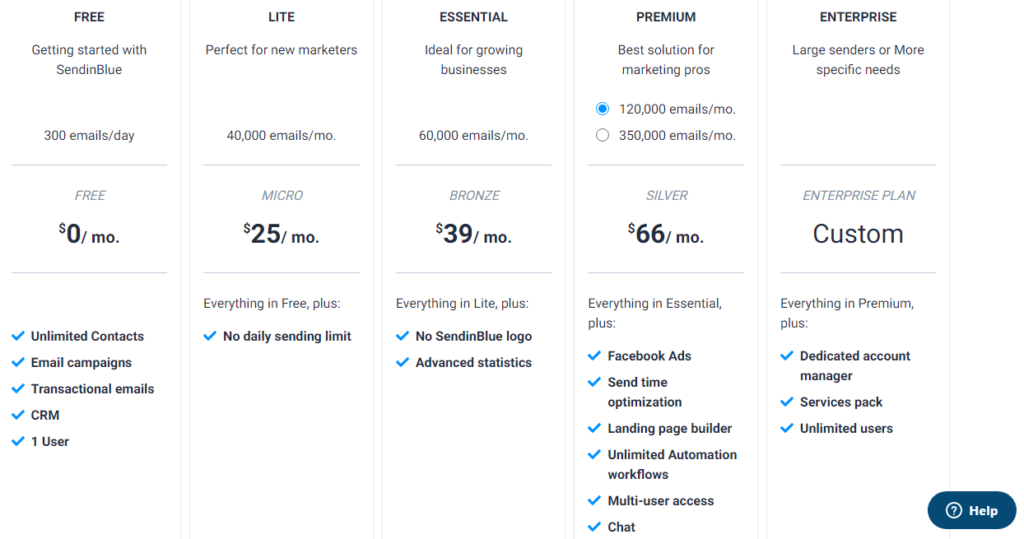 SendinBlue offers the firms to automate their emails and send across the emails tailored per needs of different users through free transactional email attribute.
Another attribute is A/B testing where future campaigns can be optimized as varied users section can send different focused emails so that their needs can be met.
The advanced attribute of SendInBlue CRM helps the firms in creating different lists such as visit time along with a source of acquisition. Start sending free emails here
Read our blog on SendinBlue Review – Free Email Sender Or our comparison on SendinBlue Vs Mailchimp
Constant Contact

Everyone knows that a large firm got too many resources at their disposal. But what about medium and small firms. How can they manage the resources which are at par with the ever-growing needs of different users? Constant Contact is the answer to their problems.
Read how to use transactional emails in drip marketing campaigns here!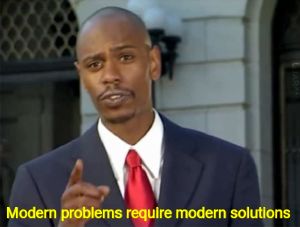 Constant Contact offers its users for the 1st month with 10,000 emails which is free of cost. With a mere $5, 10,000 emails/mo can be sent out to users. If you are a fan of unlimited stuff, then my friends you will be excited to know that at only $20/mo, you can send UNLIMITED EMAILS to your customers. For detailed pricing, click here.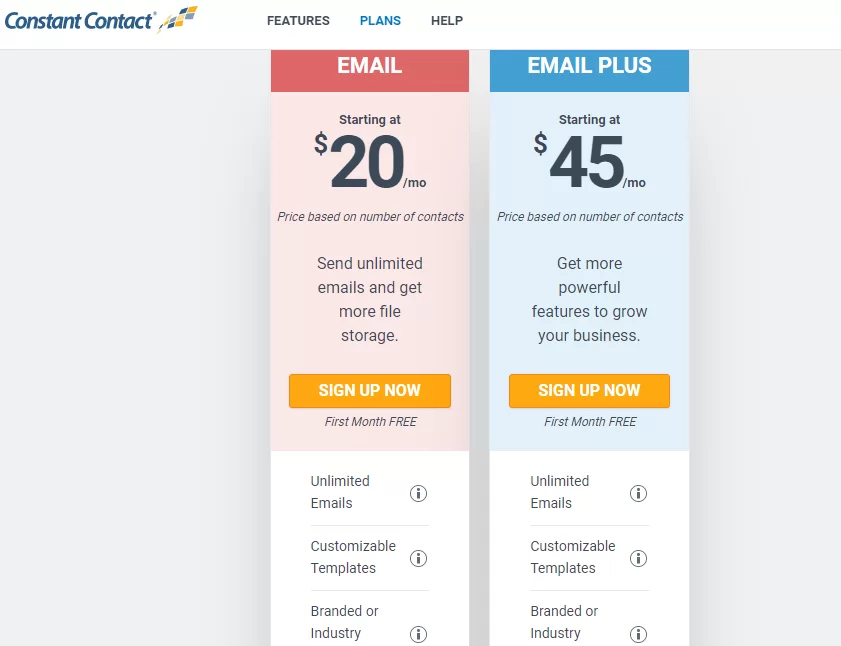 Free Transactional emails can be sent for welcoming users, reminding them about their abandoned carts or for any other purpose as you like. Click for detailed attributes of constant contact.
Also, strong customer relationships can be made by sending automatic emails using autoresponders to those users who haven't opened up their emails.
Read about the best time to send free emails using the best free email services here to increase your revenue many folds! Where we have compiled data from over 10 best email marketing services and analysed habits of over 20 million email senders.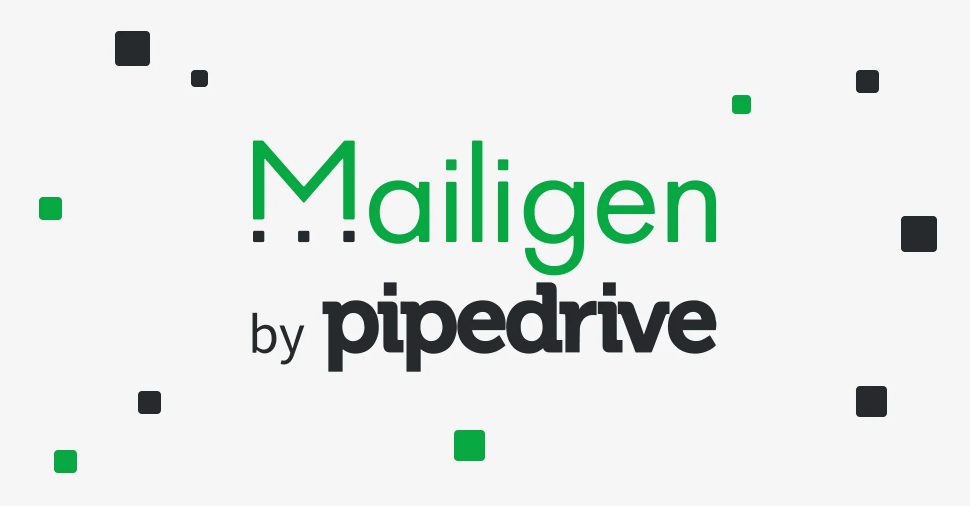 Mailigen is another way to send a transactional email and creates a mindful impact on your customers. The use of eye-catchy emails not only create great impressions but also help in building a strong connection. Mailigen offers varied plans as per firms/individuals need ranging from $10 (500 subscribers) to $25 (2500 subscribers). For more pricing details, click here.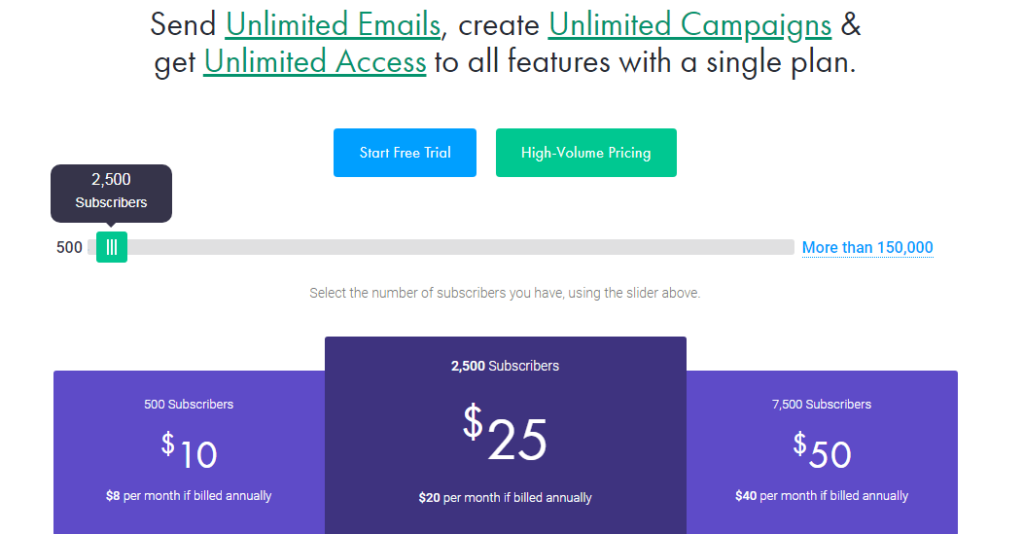 Mailigen aligns online surveys in their transaction email through which customer feedback can be collected and better engagement can be done by personalizing users interests. Also, messages are customized for different potential users for improving sales.
Before start sending transactional emails, you should read about the Can-spam act of marketing to avoid any legalities and getting penalties.

Also you can read about "How to leverage the power of email automation to increase your sales"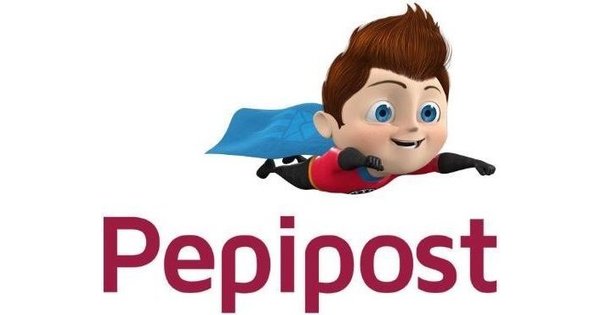 PepiPost is number fourth in our list of transactional email providers, it offers some amazing features which surely gives its competitors a tough competition in the world of transaction email. The basic plan can be bought for $17.5/mo and 30% discount can be availed if a firm goes for their annual plan. It offers firms to send out 150,000 emails at a very affordable pricing of $25. Go through in detail.
With the help of API, transactional emails can be sent out with ease. You can check out the frameworks which can be integrated with PepiPost.
Another interesting feature offered by PepiPost is that firms can store their backup for 90 days.
Also, security is a key focus and hence PepiPost has built infrastructure which ensures that the firms are secured and privacy is maintained.
Transactional Email Examples
Let us see some more examples in a bit detail of how the Transactional Email works. Some of the transactional email examples are –
Order Confirmation-
Do you place an order online? The answer would be a big YESSS….Everyone places orders online which can vary from food to clothing to necessary essentials and what not. It is a common practice to get an order confirmation email after you have placed an order. Such email is a basic type of example for transactional email.
Fun Fact – Order confirmation emails have approx 70% of open rate by the customer. That means, it is one of the most phenomenal way in which leads can be generated. Read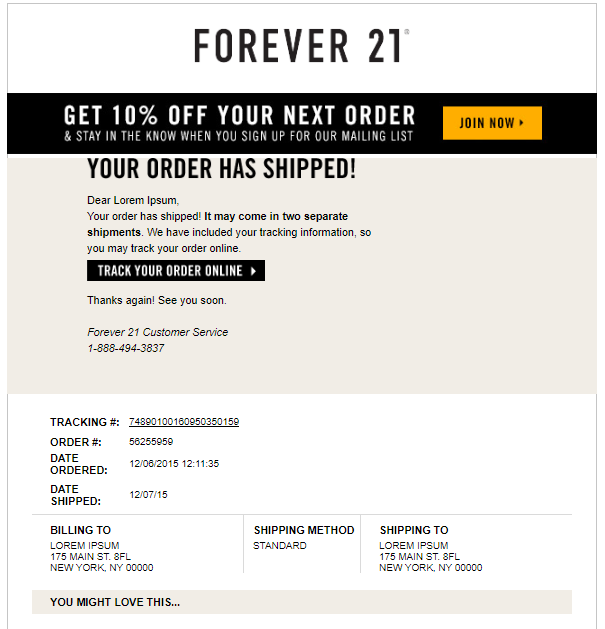 The above image will give you a better idea about the order confirmation. Order confirmation email gives details to the customers of their purchase order, their transaction along with shipment details. Additionally, customers can track their shipment. Such email helps the customer to feel satisfied that their product will reach them safely and the transaction has been successful.
Check out best welcome email templates here!
Shipping Notification-
After an individual has placed the order, a shipping notification is generated. This notification email is a transactional email which informs the customers about the dispatch of their purchase thereby giving them a sense of satisfaction and their product will reach them timely. Not only this, but users can also track their couriers so that they can be available to receive them at their doorstep. Informed customers will not only lead to better customer relationship but also it will subsequently decrease the inquires and emails to the customer care team about their purchase orders.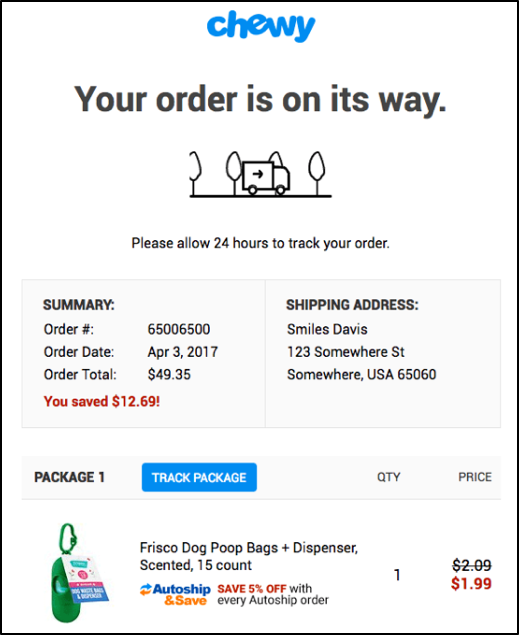 Abandoned Cart-
So many things to do and so little time!!! With many things at the plate, individually add their products in cart for purchase. However, forget to really buy them. An abandoned cart is one of the transactional email services which sends across the follow-up or the reminder emails to such customers. Such email strategies are very effective since they turn their potential customers into real ones and generate revenue for the companies.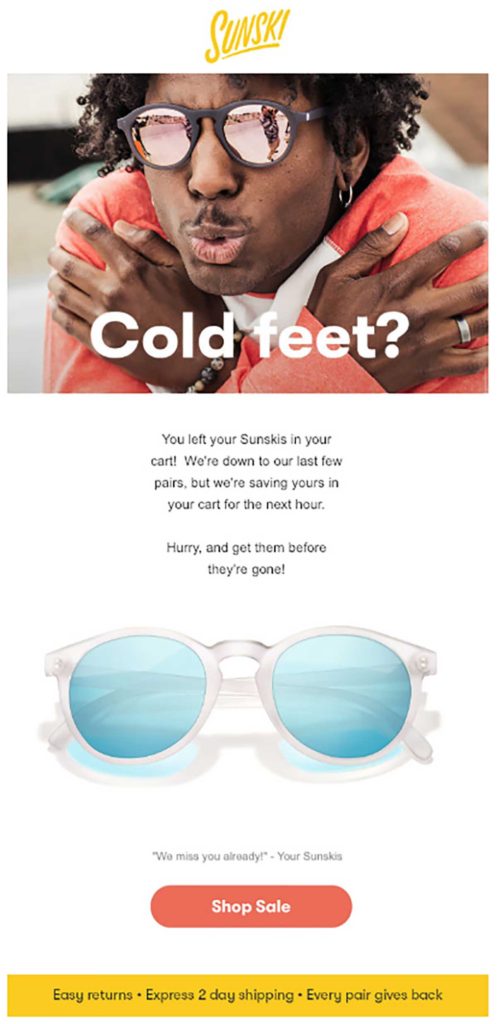 Look at the above picture, what can we see in that? Limited and crisp information along with the information about the cart product. They help the user to direct in the cart through a single click.
Delivery Confirmation-
Like shipping notification email, delivery confirmation email also helps in increasing the momentum of satisfaction along with the level of excitement to the users for their purchases. Such transactional email ensures that the desired product is in the hands of the correct user. Also, users can inquire about their product by getting in contact with the company if they haven't received their product however, delivery confirmation email reaches out to them.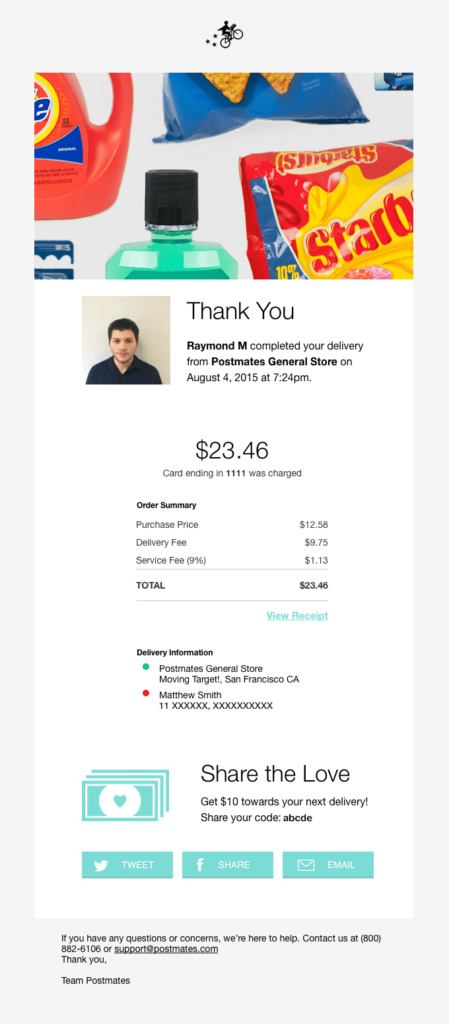 The above image provides the users with the items delivered along with the name and picture of the delivery person. Also, a receipt link is attached in the email thereby making the transactional email more personal.
Setting up Transactional Email
Generation of emails can be done through different mediums like applications, CRM, website or various other tools for campaign management. However, there is a need for integrating these apps through a relay server like SMTP or transactional email provider. Don't worry!! It's not as difficult as it sounds. Just a one-time effort is needed.
Following are the steps involved in setting up a transactional email:
1.DNS Set Up
There is a need for setting a domain for the transactional email through which emails will be sent to the users. However, it is important that such a domain is chosen with a keen eye. Also, it is recommended that transactional email is separate from the email for promotional marketing and hence a subdomain can be used for transactional emails.
The next step is to choose that the domain is authenticated with either or all the below authentication processes:
DMARC- It is one of the most critical parts of it. As it name suggests, the message sent across through domain is authenticated, reported and confirmed. DMARC helps not only in detecting but also preventing any email spoofing. Along with it, it also reports the sending out of any fraudulent emails from the domain.
SPF- SPF gives the permission given by the domain to the sending server ensuring that only defined IPs can send out the emails. Thereby, reducing the security concerns.
DKIM- This process of authentication focuses on digital encryption. The ISP servers recipient will decrypt the email thereby ensuring that the email is not coming through an untrusted source and no tampering of content has taken place.
2.SMTP Credentials-
After the domain is set up, the next step is of integrating the application through the protocols of API or SMTP. Some of the information needed for initiating of sending mails requires the following details:
SMTP username and a password
Hostname
SMTP port
3.Sending out
The content set should be simple and only relevant images or HTML should be added. Just don't confuse transactional email with promotional emails and you are good to FLY!
General FAQ
How do I send a transactional email?
A transactional email can easily be sent using any of your email service provider. Some of the best transactional email services are 1.SendinBlue, 2.Get Response, 3. Constant Contact, 4. Pepipost
What is a transactional email?
Transactional email is the emails that you receive when you perform an action. It can be a notification like purchase receipt, password reset, welcome email. They are basically the ones that are sent after they are triggered through an AI. They are automatic emails that are a part of your email marketing flow.
Do transactional emails need unsubscribe?
Transactional emails need not have an unsubscribe button, as they are important emails like a purchase receipt, password reset, login credentials etc. It doesn't make any sense to stop sending transactional emails. If you want your consumers to have a choice you can always give them a choice. But according to me, it is not advisable.
Are survey emails transactional?
No, survey emails cannot be stated as transactional emails, as they are not part of triggers or important emails. It is basically a notification that one receives when they perform an action. Like a password reset email, purchase receipt etc. However, If you have personally subscribed to take a survey the email that you receive will be a transactional email.
During what time of day should emails be sent?
The optimum time to send emails varies according to your niche, time zone, country, customers etc. But according to me, the best time is around 4 P.M on weekdays. The emails on Friday and Saturday see the least open rate. On Sundays send emails in the morning.
What is a transactional email service?
A Transactional email service refers to email providers that let you send bulk emails & automate those emails to your clients. Like the Pepipost, Elastic emails, Constant Contact etc.
How often should you send out email blasts?
Email Blasts should be sent as per the requirements of your consumers, the emails should not be forced. The blasts should be the natural trigger to the actions of your customers. Like When your customer sign up you can send them a welcome email and once they have started using your service you can follow it by educating them about the paid plan how it will help them improve, earn more revenue etc.
Is it bad to send emails late at night?
It is not an optimum practise to send emails late night but you can send emails around 10-11 P.M. We are talking about a general public most of the people lie down in beds at that time frame so it is a good time to send emails any late than this is probably not a good time. But it can be relative to your business as well, say if you are a 24*7 shop you can send a discount coupon around 11.
Is Transactional email effective?
Yes, transactional emails are very effective is undertaken properly. Email Marketing gives you a 38$ ROI on every $1 you spend. On FreeSMTPServers you will get all your answers related to emails.