In today's world, digital marketing has emerged as a major player for any business and email marketing strategy is vital for all businesses to connect with your consumers. In this fast-paced world, technology has been playing a pivot role as a harbinger of businesses, economies and development.
In this article, we will cover the following topics –
What is Email Marketing Strategy?
In the most simple language, email marketing is the use of emails to promote the brands, products and services. But it is best described as a medium to develop a relationship with efficient customers and clients. Email marketing strategy is one of the branches of an online marketing strategy.
Just to give you an idea of why email marketing should be absolutely included in your overall marketing strategy. By 2022 we will be sending and receiving 347 billion emails according to Statista.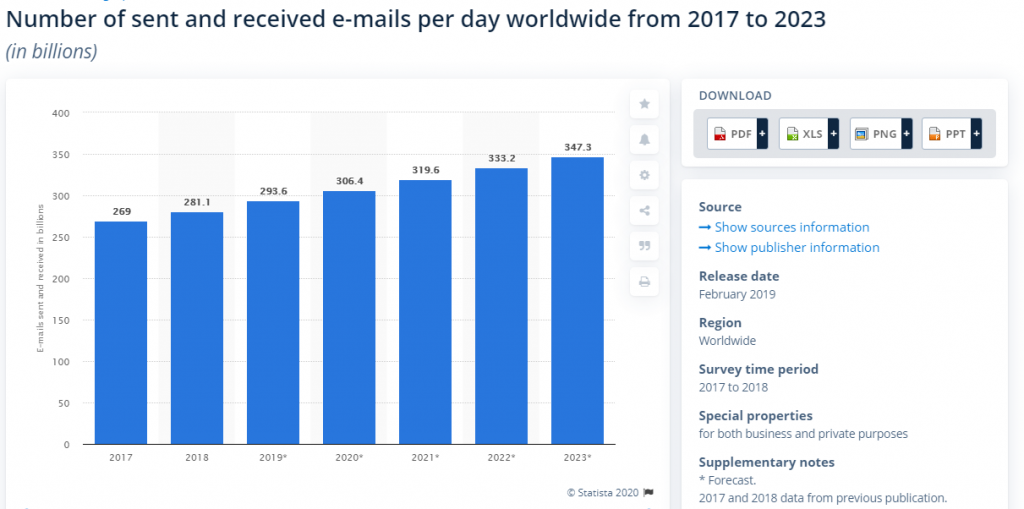 I found an interesting article on email marketing statistics.
Email marketing helps in developing strong relationships with clients and ultimately driving them towards your product or services in a more efficient way. But it needs to be overtaken with proper strategy and planning otherwise, it can have adverse effects that can spoil your brand image.
Email Marketing is all about empowering your users, with the right information at the right time.
To make the most of your email marketing efforts, here are some of the steps to help you improve your services.
Steps To Awesome Email Marketing Strategy-
Follow these points to improve your email marketing strategy-
1.Personalise Your Emails
Conventional and boring emails is dead! Your Email Marketing strategy should be awesome! You need to have a personal connection when sending your email. Your emails should be directed at a time when they are actually needed and have something for your consumers. Providing relevant information at and when your customers actually need the information.
Read about when is the best time to send your marketing emails. Where we have compiled data from over 20 million receipients and 10 email service providers
Adding a personal touch to your emails can improve your conversions many folds. Each personalized email should be generated from the triggers. Learn more about trigger marketing or drip marketing here.
What do you mean by personalized emails –
You can offer your existing customers a special birthday or anniversary deals like a discount coupon etc. This shows that you care and you invoke a personal relationship that can help your brand presence. Personalise your emails using already pre-designed email templates for free.
In the long run, these relationships with your customers help you remain afloat and nurture your brand.
If you are an e-commerce or a hospitality chain, you can send an email to your customers asking them about there suggestions, their experience etc
Make sure you deliver a personal touch in your emails, Just keep a peice of your soul in your emails and your customers will connect – FreeSMTPServers
2.Create an Enticing Subject Line
If you are a statistics person here is an interesting one for you, about 45% of emails opened or read because of its subject line. Here is an article emphasising on the importance of subject lines.
Your subject line is the deciding factor whether that mail that you sent with love will fulfill its purpose or not. A recent study suggests that the emails that have the recipient's name have 26% more open rate.
Pro Tip – More & More Emails are being read on mobile devices now so keep it short and crips. I would suggest under 6 words or 25 characters. Read about are emails case sensitive? So that your emails do not end up bouncing back!
Here are some of the examples of subject lines to help you write a classy one.
3.Create Content To Engage Educate
In an email, you just have 3 seconds to convince your users to read the complete mail. Your mail should be limited, focused and should add value to your prospects or customers. They should get the value of the time they are spending reading your mail. The more you are able to capture their engagement the more they are likely to click on your link that you shared. With current hacking and online frauds, you need to keep in mind that the emails that you send are safe and secure. Read our article about the safest email providers on the earth – Not That Costly!
We all know higher CTR leads to Higher Profits!
Here are some suggestions to engage and educate your clients-
You can have a joke or interesting fact related to your niche, which after some time your customers will look up for your emails.
Make your emails graphics-rich. Include GIF, images etc to increase the UI, Plain text emails are a thing of the past.
When they complete a small task like subscribe for your free trial, newsletter signup etc, appreciate there gesture by giving them discount coupon etc.
4. Automate Your Emails
Using automation for your email marketing strategy is a smart thing to do. You can't email every subscriber on your own with AI and dedicated automated solutions for your emails you can now design your emails, automate, make a flow chart of your emails in a blink of an eye. Every business has an ultimate goal – sales. To achieve that, you need to send your users email according to there responses. This is achieved through drip marketing.
Learn about How to leaverage free autoresponders to send free emails with our guide
Examples of automated emails-
Password reset emails, account verification emails.
Abandoned cart emails – You receive an email with 10% discount if you have a product in your cart for more than 10 days.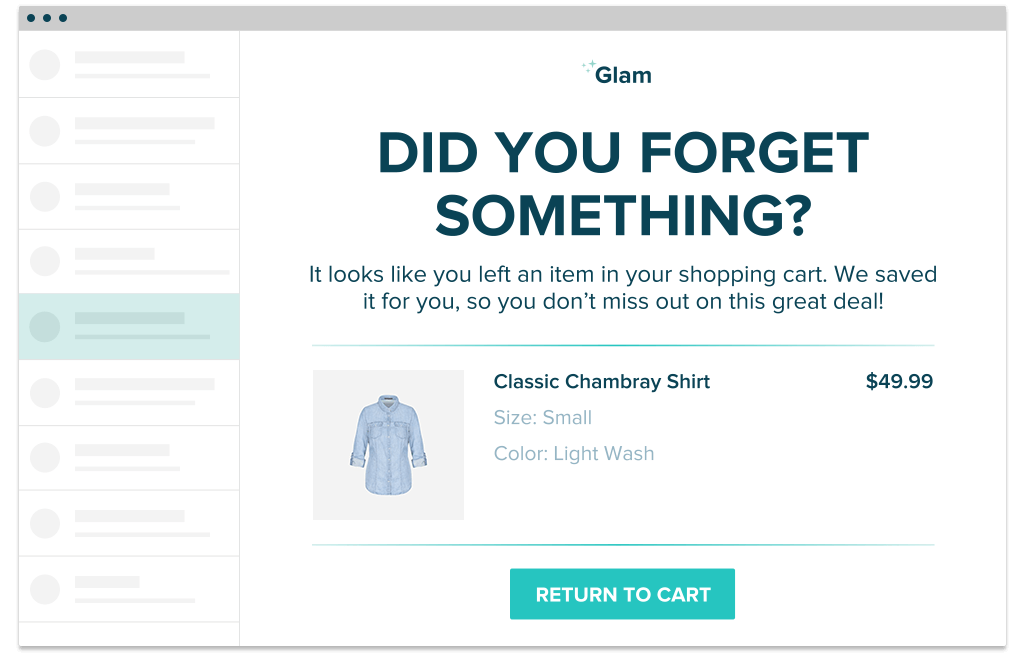 Welcome emails – Receive a welcome mail as soon as you sign up, read our guide on " Best Welcome Email Templates For Your Business – 2022"

Visiting a dedicated page – When a customer is visiting a particular product or page you need to send him some kind of deal like a price drop, a discount coupon to trigger a response
Pro Tip – Use an Email Provider that does not have a lag time. Imagine your client making a payment and not receiving a confirmation mail ! It will scorn your brand image and dilute the trust in the brand. And not to forget the franatic users at that time! God Bless You!

Check out my favourite Free Email Sender here!
I just have the right solution for you guys without spending a penny, you can check out the list of free email services
5. Use Segmentation For Subscribers
Using segmentation strategy for your email marketing strategy campaign, you can target your prospects through dedicated campaigns, according to their previous searches, behaviour and interests. For eg:- If you're hosting up a social event in the radius of 20 km, then you can target the particular audience in that radius related to social workers, volunteers, can set up an age range and preferences.
By segmenting your email list, you will get better open rates, revenues, more real leads, transactions and resulting in more valuable customers. According to the latest study by MailChimp segmented campaigns get 14.37% more opens and 64.78% more clicks than non-segmented campaigns
Here is a detailed article on segmentation of emails.
I have compiled a list of email segmentation, through which you can target your customers-
Demographic segmentation is based on demographic attributes like gender, age, religion, educational qualification, income etc.
Pro Tip – The more information you collect, the more options you will have for demographic segmentations. You can Follow 2-3 step sign up process, as asking too much information can scare away your customers. Which will lead to overall lower sign-ups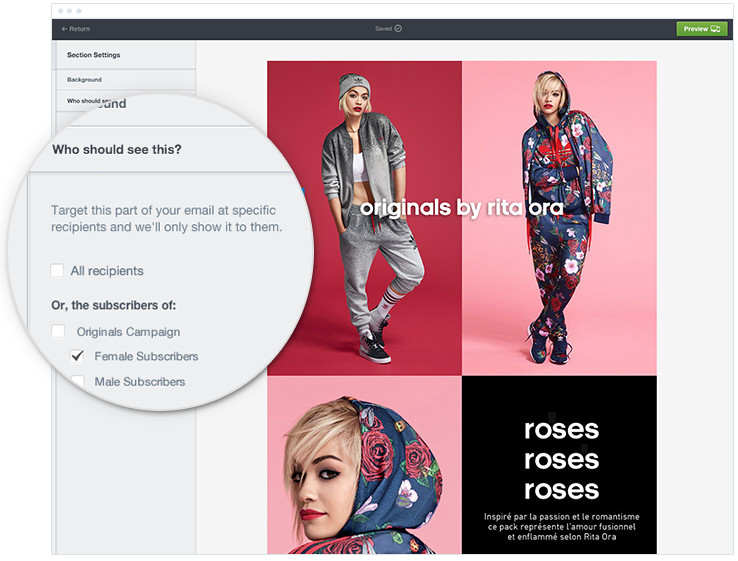 Marketers are using behavioural segmentation more than ever. It is based on customers or users behaviour like previously opened mail, clicks, conversation, previous purchase history and also their inactivity. Some of the examples are as follows –
If a customer is visiting a particular page from past 10 days but hasn't made a purchase yet, you can segment him as a potential customer and nudge him with some lucrative offers to instil that reaction from them.
Wishlists is a good way to target your customers.
If someone opens a good amount of emails that you sent, say about some features of an upgraded plan they are highly likely to upgrade to a better plan.
Through this type, you can segment your customer through their geolocation. There are a lot of different ways to use geographic location data, making segmentation by geographic area a valuable tool – especially for businesses where location greatly influences purchasing decisions. Marketers generally do geographic segmentation on the basis of –
Send Emails on Specific Time – With globalisation, you need to send your emails at different times according to your consumers time zones.
Emails for Webinar – Try adjusting your timing as per your target location.
Own a Store – Personalise directions to the store or event based on the reader's geolocation.
Location-specific content. Use a location in your headlines or content to draw attention and offer a personalized experience.
6.Sending Mobile-Friendly Emails
It has been seen that 60-65% of your emails are being opened in mobile devices. And we all know that with time this number is gonna increase. I found an email on mobile-friendly emails, that will surely help creating a good email-friendly email.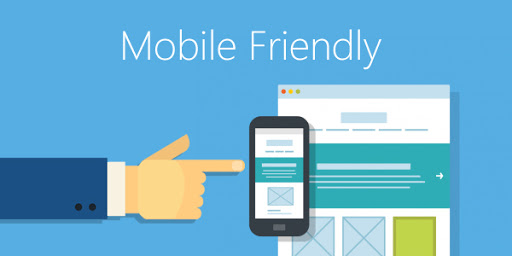 The emails that you send, them out for mobile devices. How is the font looking, how are the graphics, is your mail responsive, etc. The mobile-friendly emails see a greater open rate and conversions. Send free email-friendly emails using free SMTP Servers. If you don't know what is an SMTP Servers?
7.Apply responsive email design
Creating a responsive email design means that the recipient of your email can open it on any device regardless be it a tablet, mobile or desktop. Most of the email service providers provide this solution.
Make sure that the subject line, the preheader is short and attractive: Writing specific and short subject lines can help the subscribers to relate and connect. Also, the pre-header text helps to summarise the content.
8. Make a Strong Email Deliverability Strategy
Another important factor that runs into an email marketing strategy is that your mail should be received in the primary inbox tab. Around half of the world, uses Gmail as primary email, so chances are high that most of your email subscribers use Gmail.
So here are some ways to get your emails directly to your recipient's inbox-
Ask your subscribers to whitelist your mail:- If we go according to market trends, welcome emails have an open rate of 90%. Here is an article on the whole process which you can convey to your subscribers.
Make your email more engaging: More your emails are engaging, more are the chances that they got to the primary tab. Use images when needed, do not use them unnecessarily. You can use Gif, Jokes & Interesting facts to increase engagements in your email marketing strategy.
10. Ask Your Subscribers For Referrals
In today's time, word of mouth plays a major role in brand building and promotions. It helps the brand to develop trust and personal connection. You can ask your customers to fill out a survey, provide a referral, review your product. In return for some kind of hampers, monetary discount on your product, cash discount, gift cards etc.
Conclusion
Email Marketing is the best way to promote your products and services, it still is the best-known strategy to reach your consumers in a budget. Keep revising your email marketing strategy from time to time and it will reward you with great results. By implementing changes into your email marketing campaigns, customers will become more responsive, aware and continue to help in your business growth story.
General FAQ
What is email marketing strategy?
Email Marketing is a branch of online marketing, In which marketers use email as a medium to communicate with the prospects or existing customers. Email can be to educate your consumers about a new product, discount coupon, nudge a customer to trigger an action etc. email marketing is the use of emails to promote the brands, products and services. But it is best described as a medium to develop a relationship with efficient customers and clients. Email marketing strategy is one of the branches of an online marketing strategy.
How do you develop an email marketing strategy?
The best way to develop an email marketing strategy is through drip marketing. You slowly and steadily first interact with your consumers then develop a trust. Then enlighten them with the relevant information at the time when they need it. Eg – When they subscribe for a free trial you can easily feed them with the info about your paid plan and how it will help them improve their sales or there lives.
What is email marketing and how does it work?
Email Marketing is a subpart of a broader overall online strategy. In works with emails exclusively to increase your brand presence, educate your customers, upselling your product etc. If done properly you will surely see a surge in revenue. Learn more on FeeSMTPservers.com
Is email marketing still effective?
According to a study conducted recently, we will be sending and receiving 347 Billion emails every year by 2021. Email marketing gives a return of $39 for every $1 you spend. email marketing is very effective at present and will most probably remain a very lucrative option for marketers at least for the next 5 years.
How to use email marketing strategy to increase your sales?
Email Marketing Strategy helps you increase your brand presence and nurture your leads by continuously making contact with them. When you send informative emails and the recipient get's value he/she tends to look forward to your emails and you get imprinted in the minds of your prospects so when the consumer has a need to buy something that you fulfil, your brand will have an upper hand over those of your customers and you can make an easy sell.