Drip marketing is a great way to keep your product or service alive in the mind of your users without pestering your clients. With everything going digital it has become very difficult to retain your clients, the email newsletter is a way to engage your customers, announce the latest developments in your company and product etc.
Drip marketing is also known as marketing automation, email autoresponders, transactional emails etc. In general, drip marketing refers to a marketing strategy in which you send "drips" a communication message to your users, customers or prospects over a period of time. It is generally used in email marketing but it can also be referred to other marketing mediums like SMS or WhatsApp.
Drip Marketing is used for imprinting your brand's presence in the minds of your clients, even though they might bounce off at first but in the long run when they see your brand again they have a higher chance of converting – FreeSMTPServers
In this article, we have discussed drip campaigns for email marketing. Some of the examples of email marketing is sending a welcome message when you sign up, perhaps an email couple of days later and so on. The emails can also be transactional in nature. Like they are triggered by responses of your customers. Eg. When someone left an email in the cart then you send a discount coupon!
Drip marketing campaigns can be scary for some of you so this article we will cover the following topics in detail-
1. What is a drip campaign?
I think by now you must have a basic idea about drip marketing art. It is a set of emailers that you send to your customers in specified timelines. It lets you create a brand presence in the minds of your prospects and customers. Also, you can send specified emails to customers depending on the triggers that they trigger. Like a customer that put's a specific product in wishlist's ( you can send an email notification if the price decreases or you can send a discount coupon after 5 days of inactivity to trigger a buying reaction ).

The best part is you can create a set of triggers beforehand and set them to be trigger when your customers perform some particular action. Every drip email comes from a queue of already written emails and you don't have to write each one manually. Like transactional emails, you can easily customise these emails for each customer to have specified names for all your users, to have a better user experience. How to send free drip emails?
In a drip campaign timing is everything, read about what is the best time to send your emails, Where we have collected data from more than 10 top email providers and millions of recipients so that you can increase your conversions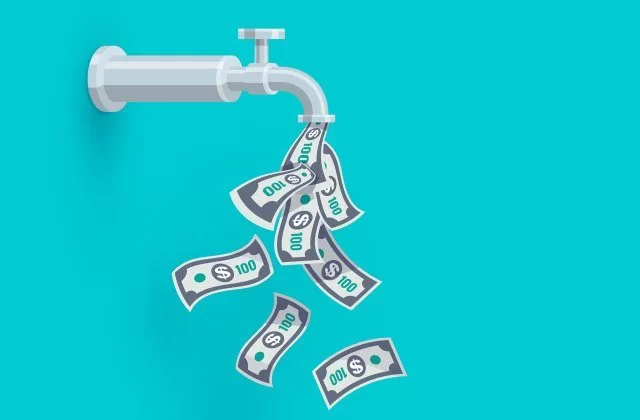 You can easily put it in this way "drip marketing is simply a way to give your users the right info at the right moment". Let's take an example for better understanding. Say someone subscribed to the newsletter of your blog so using drip email the first email will be to send a welcome email, then after a couple of days, you can send a mail about your recent blog updates. If you have a potential prospect visiting your website and looking at a particular product or service from past one month you can send him a mail with something like "top reasons to purchase the plan or service". It all happens automatically.
Click on the links as per your need of marketing software –
Now people generally ask me if a drip campaign works? or why there is so much hype over these automated emails?
BECAUSE THEY WORK BEAUTIFULLY!

PERIOD!
According to statista.com we will be sending and receiving 347 Billion emails by 2022.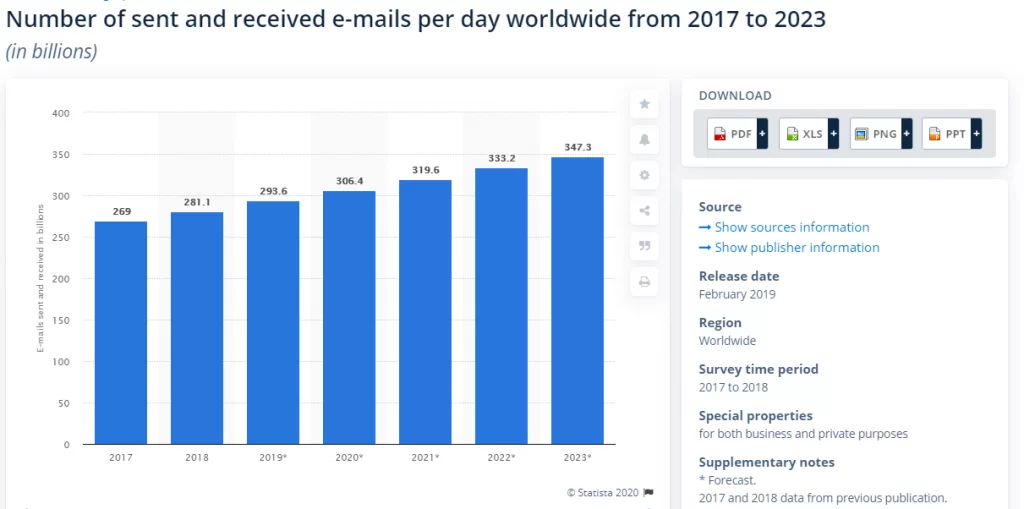 According to a study if you are doing email marketing in the right direction you tent to earn $39 return on $1 of investment made in email marketing.
Also, several studies point out that drip marketing is almost 10 times more effective than normal broadcasted email strategies. Also, it is a proven concept that people that read your drip communications are likely to retain to your brand and you have a better CTR and conversion rates. To understand the depth of email marketing, Read an article on email marketing statistics
The biggest advantage of email marketing I personally find is that you have the ability to reuse the content, unlike SEO! Duh!
Some of the ideas for segmentation of your drip can be like –
For Educating Your Customers
Discount Coupons – For Wishlists, Best Customers, Abandoned Carts
Customers that visit a certain page but do not convert
Announcements, New Features, Newsletters
Password Reset, Update etc.
The best part is to give your users information as and when they require it. When they show a desire to conduct a certain action or present a certain need. Drip emails can be segregated on the basis on purchase history, demographics, landing page visits history, you can even send them on the basis of which emails they have read in the past. You can even send lot's of FREE EMAILS USING FREE SMTP SERVERS.
For those who want to know what is an SMTP Server?
The biggest drawback can be sending too many drip emails that can exasperate your customers, so I recommend not to overdo with your drip emails. It is a very powerful tool to drive up conversions, teach them how to use your product, notify them about the new features etc.
Drip marketing term is derived from drip irrigation in which you slowly provide the plans with the organics that it require.
2. When to Use Drip Campaigns?
Drip Marketing is a broader term that can include both SMS and Email marketing. But in this article, we are exclusively discussing email drip marketing campaigns. Let's dive in & see where and how you can use drip marketing efficiently and effectively!
I am sure, I can give your creativity a little nudge with how to use Drip email campaigns to increase your sales!
When you are doing effective marketing you tend to entice a lot of prospects in a short span of time. But the attention span of customers is decreasing rapidly. A welcome Email gives a little nudge to your users telling about your product in short words, not being too pushy but just a casual welcome email. Check out below a welcome mail by one of them all in one marketing services platform – SendinBlue.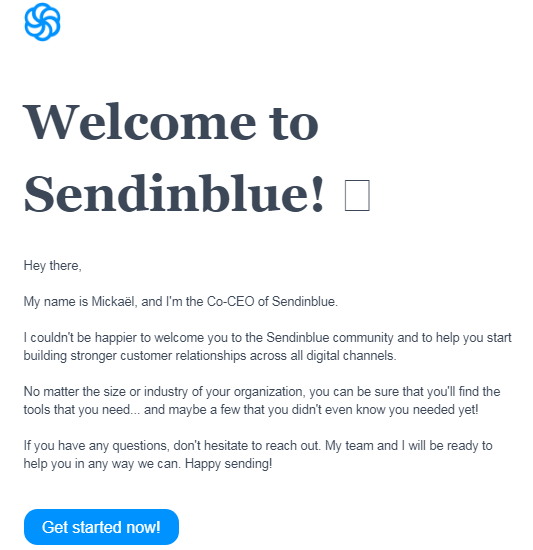 A welcome email is a perfect way to get your product overview out there. As it is said-
The First Impression Is The Last Impression
If someone signs for your product or your newsletter, you can use a drip email to send a pre-written automatic email to your subscribers. In your welcome email, you can make it interesting by either sending your latest blog updates, most read blogs, most popular or shared posts etc.
Read about the best free email services with our latest blog
If your prospects sign-up for a trial plan you can educate them by telling them some amazing ways to use your product that can increase there revenue or get them more traction. Share case studies, how your customers are using your product etc.
According to numerous email onboarding case studies it is seen that your customers appreciate your welcome mails and expect to receive one as soon as they onboard.
The average session and page views in your analytics are good but eventually, you want them to convert, either buy your product or subscribe to your service. The educating and teaching feature of your drip emails can come in handy. Educating your customers about how your product can help improve their lives, ease their pain, solve a problem or most importantly help them increase there revenue. You can check out drip marketing examples of how to use drip to send educational emails here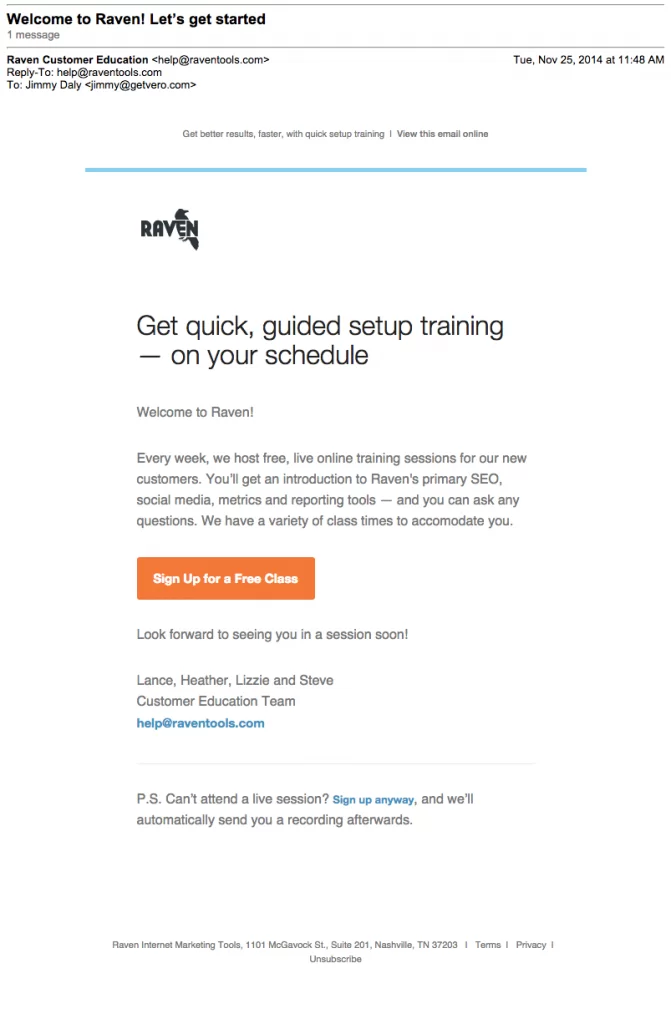 You can indirectly sell your product through your onboarding series and tell your prospects about the value your product or service adds.
In addition to selling your offerings directly, you can guide your customers to perform small tasks like signing up for the launch of your latest product line, download the latest e-book, downloading your app or upselling your more premium plan by telling them how it will help them gain more.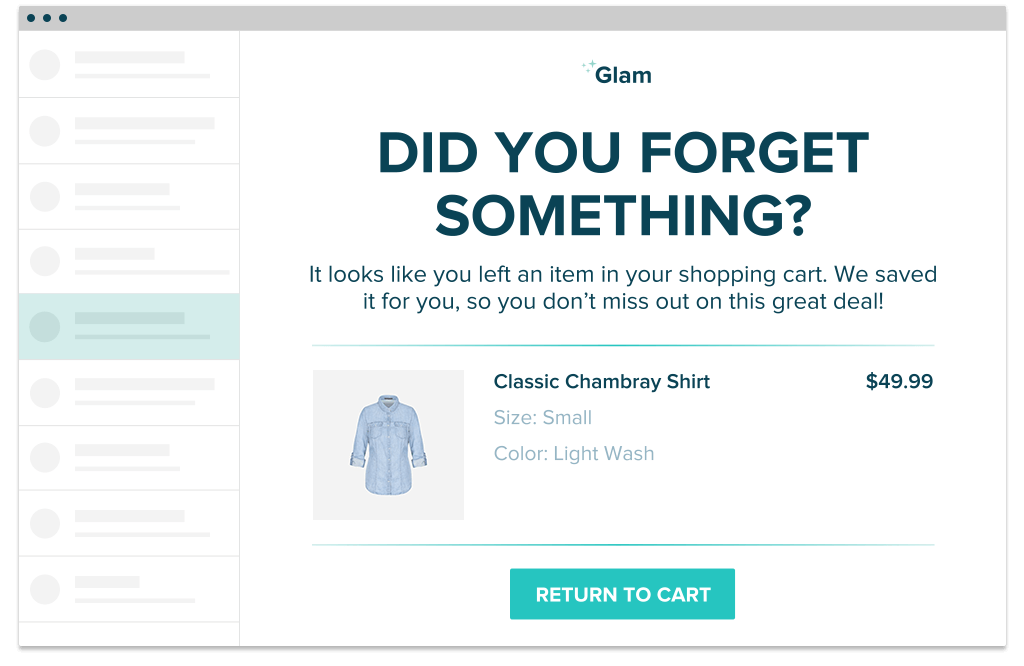 Now that you have triggered your customer's response to add your product in their cart and you are so close to getting a conversion. Your client just goes away. It just makes my heart sinks whenever this happens!
As per a study conducted on the abandoned carts statistics states that this rate can be as high as 80%. That's a lot of potential customers!! As per barilliance.com in 2018 it was around 78%. That means that 3/4 customers choose to leave the website without making a purchase.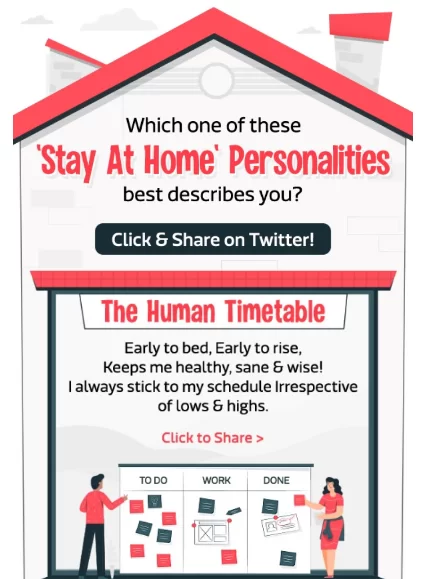 Now that I have emphasised how big this issue is, the email drip campaigns can be a solution to convert those customers that have already shown a willingness in your products. You can send abandoned cart users triggers via emails to let them know that the product is still available. If you have a SAAS product, then you can guide them about the superior features your product have over the others.
Learn how to reduce your abandoned cart rates here
You drip marketing efforts can lead to increased sales according to SaleCycle study on abandoned carts that shows that your abandoned cart emails have an average 46.1% open rate which amounts to CTR of 13.3% and you increase your revenue by $5.64 per email. If you have a strong drip email in place for abandoned carts you can increase your revenue exponentially for sure.
You can read about how to increase the open rates here
When you have closed a deal or have acquired your customer for another year it's sure time to celebrate but your work isn't done yet. Now is the time to send your drip email dose and show your customers that you care, just send a thank you email. Something that shows that you have and you are humbled by there renewal. You can always enlighten them about the new feature that you have introduced or you are thinking of introducing.
Remember Each Email Is An Opportunity To Get Your Message Across – FreeSMTPServers
Send your customers a purchase receipt, upsell your more premium services by telling them about the difference in features. The confirmation emails should be instant for sure otherwise your customers can get distressed once they have made a purchase and they haven't received any confirmation.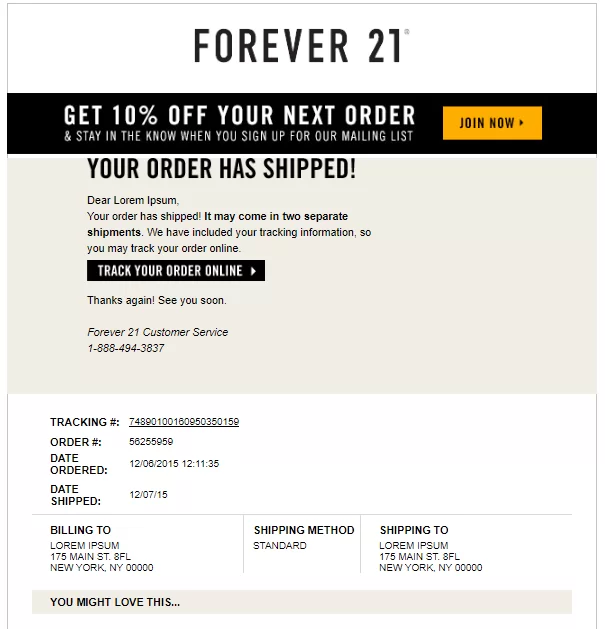 God Forbid! It can have catastrophic outcomes! You don't want your customers to have a bad experience, do you?
Trust me this is utmost important | Been There! Done That! The outcome wasn't Pretty!
via GIPHY
That's why I have compiled a list of best free email services for sending FREE EMAILS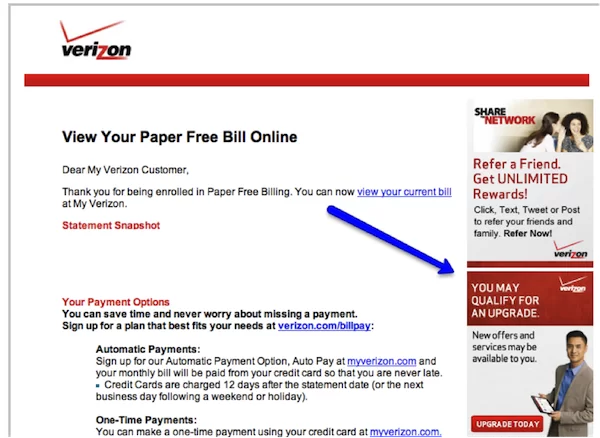 If you are in the travel industry and particularly a platform for booking tickets and hotel reservations you can always send a confirmation email just a couple of days before the event and pitch additional services you offer.
Once the event has occurred ask your customers for reviews whether they like your service? Suggestions if they have any? Perhaps a coupon for future travels!
When a customer decides to do a renewal with you that means he is happy from your service and needs a little nudge to get him to buy a more premium service or product so it is absolutely a right time to pitch him about your a notch higher plan. What additional features your upgraded plan has.
Read more about Upselling here
The more amazing content you produce or the more you are able to engage your customers the more conversions and brand retention you going to have it's that simple. Product engagement emails refer to emails that trigger a response to your customers to visit your website and check out your website.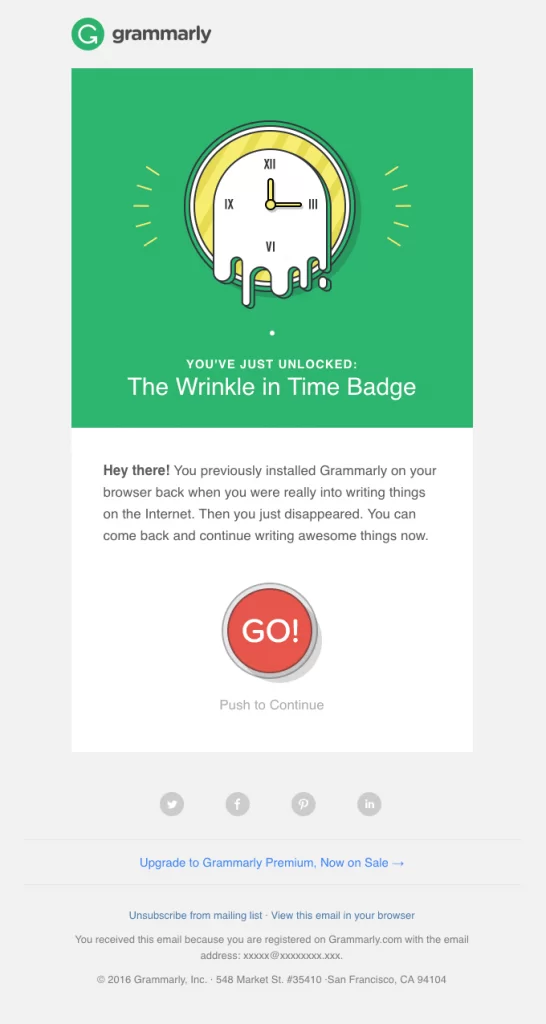 Now, for better understanding let's take, for example, Social media sites that help in triggering actions. Say if someone on Facebook tagged you FB send you an alert immediately. It is a part of there drip marketing strategy in which they are trying to solicit a response from you. These type of messages can help you improve your brand presence.
As per an article on marketing land in which it is explained how LinkedIn uses autoresponders for skill endorsements where it is highlighted why drip marketing is important? Because it gives a positive warm feeling!
"We miss you" emails can work to triggering a guilt feeling, you can try it yourself and check out the results for yourself.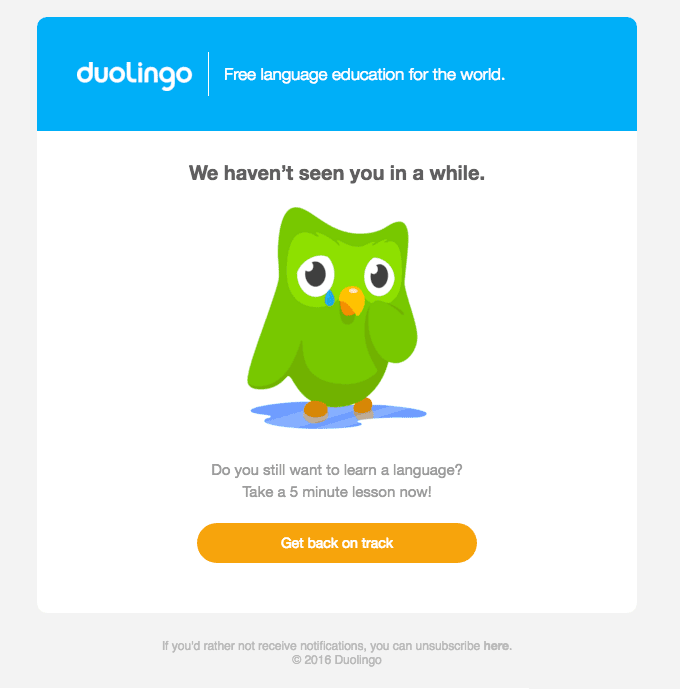 3.Best Drip Marketing Softwares
Email Marketing has more than 400+ software companies around the world, and it is for sure a very crowded space. With every software claiming "to be the best". Drip marketing is for sure the next best thing. Why?
I am sure most of you would have checked your emails – the first thing in the morning
There are dedicated drip marketing tools, then there is your email provider or newsletter service. I will highly recommend not getting into a dedicated drip marketing service until you are a professional or have some previous experience for email marketing (By previous experience I mean you know how to increase your CTR?)
It's like a puzzle and it can be daunting as well because choosing the right drip service will increase your revenue drastically.
If you are a technical person you can always implement your own custom email drip campaign.
Among the thousands of services, I use email providers to send drip emails mainly 5 services.
Best Services for Sending Drip Marketing Campaigns –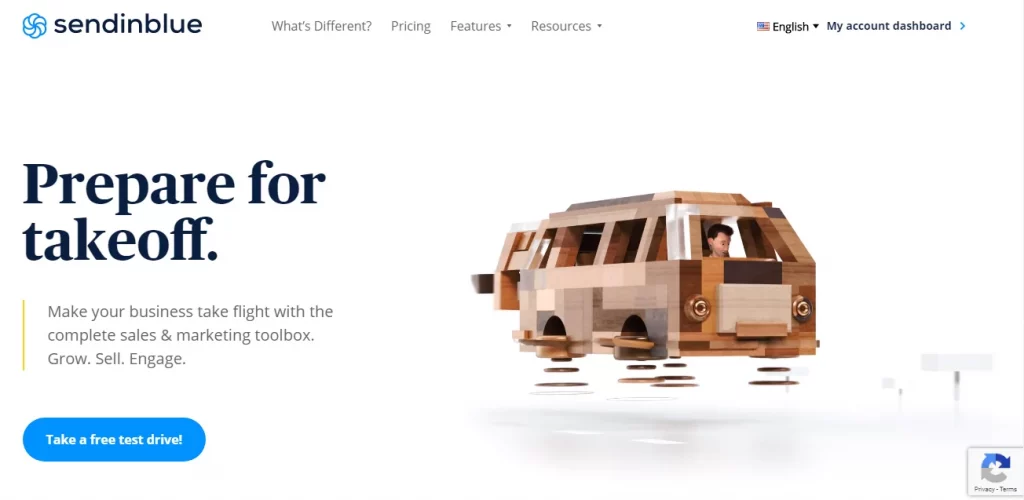 Sendinblue is number one out of so many drip marketing campaigns out there. SendinBlue is easy to use and I personally love using it due to its user interface I find it powerful, refreshing and self-explanatory.
The best thing is it lets you send 9000 free monthly emails free of cost but limited to 300 emails per day. And it's a basic plan in which you can send 40,000 emails starts with just $25 per month if you pay monthly. I think it is reasonably priced! Check out the Sendinblue plans.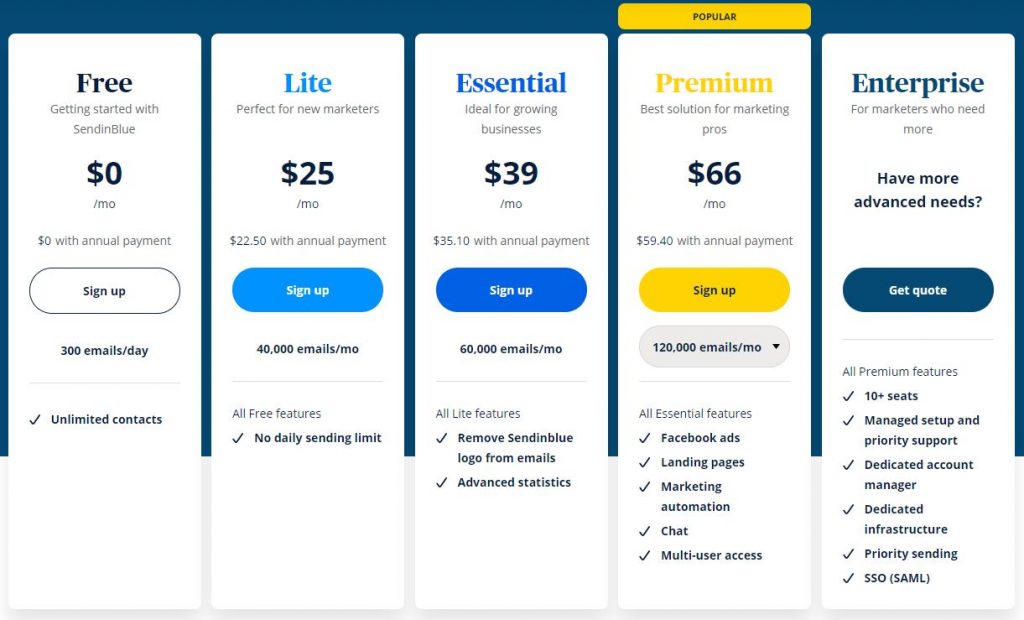 SendinBlue is designed to send some really powerful email automation flows. Read in detail bout Sendinblue email automation here.
Automate your emails and send customized emails to each of your subscribers to show that you care using Sendinblue transactional email feature
With Sendinblue CRM's advanced features you can create lists like the time of visit, source of acquisition etc.
You can check out my SendinBlue Review in Detail here
How to increase your conversions & Traffic using RSS Feed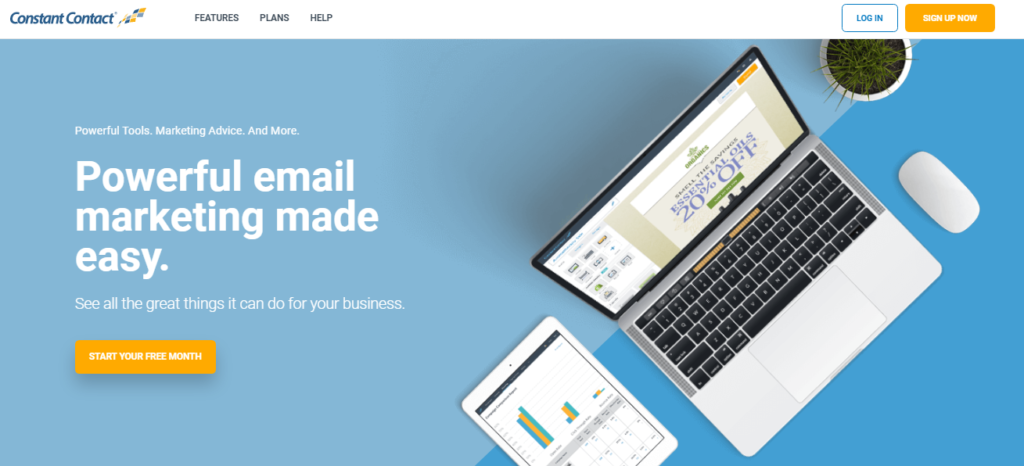 Constant Contact is one of the most popular drip marketing services out there, it's a jewel that needs no introduction. It is the Robert Downey jr of the email marketing! Why? It's Popular, Classy & Got Style!
You can send free 10,000 emails for the first month, then comes the lite plan for just $5, which lets you send 10,000 more emails per month. The email plan for $20 per month you can send unlimited emails! yeah, that's right unlimited emails! Check out all Constant Contact plans here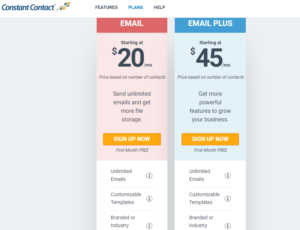 Also, you can avail discounts & save money if you pay annually for either of there plans!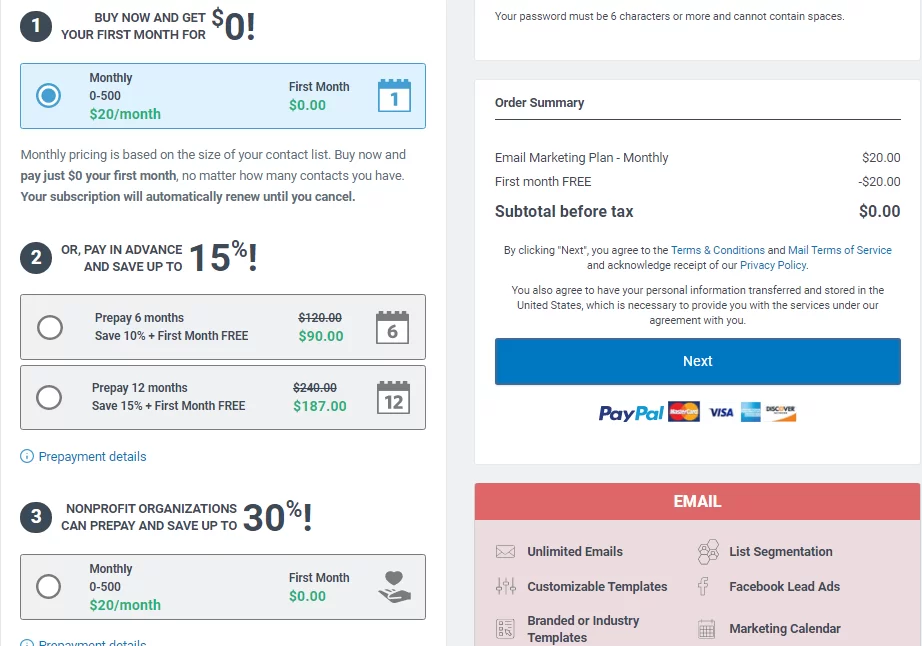 Trigger drip emails according to your customer's responses. Like, Send emails for abandoned carts, send a welcome mail, send a discount coupon to a person that is visiting a particular product page for say 15 days, email resend emails to recipients who haven't opened your emails etc. If you want to read more about constant contact features in detail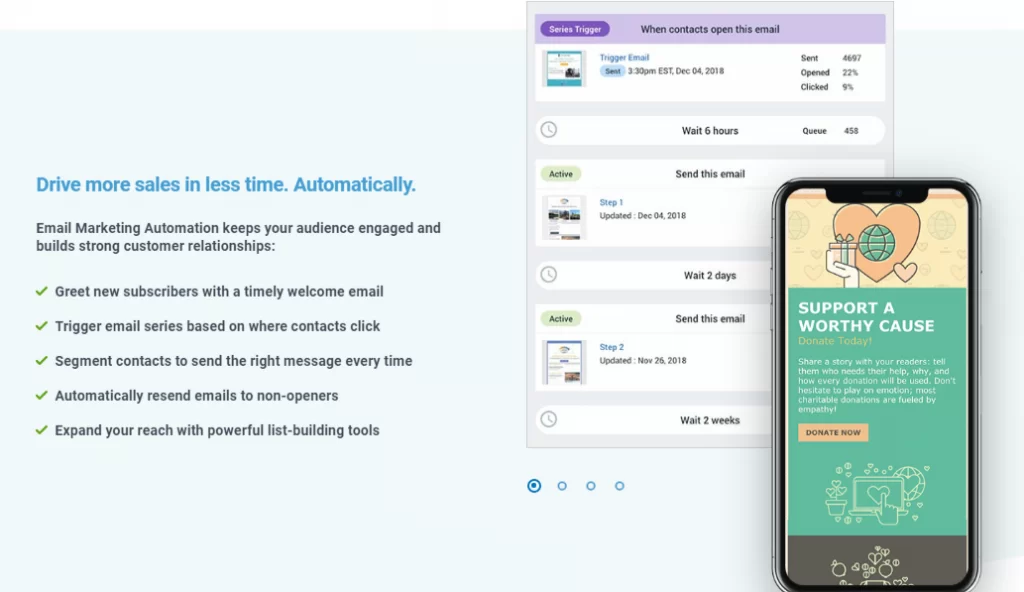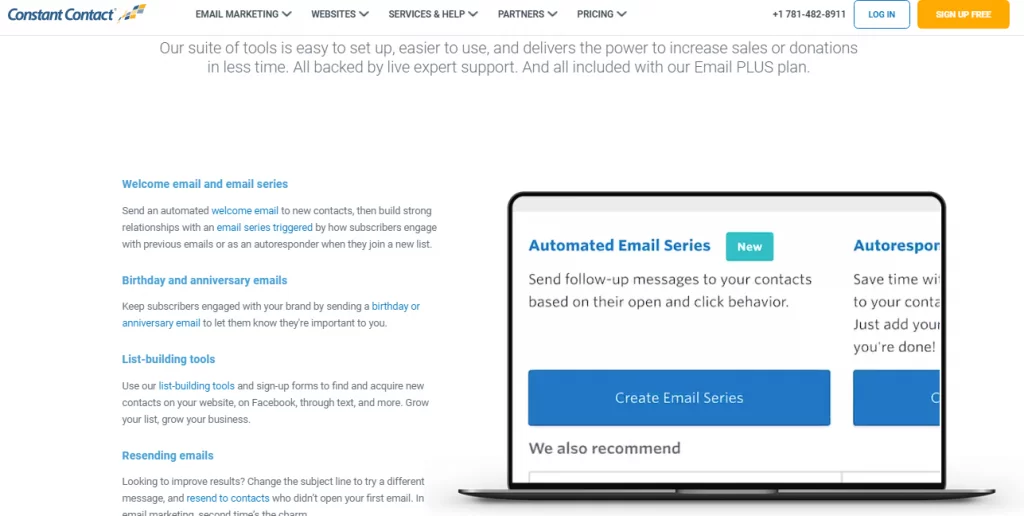 Elastic Mail is one of the most reasonably priced services I have seen in my entire life! They Let you send UNLIMITED EMAILS to 10,000 contacts for just $10 per month.
Spend just $25 for unlimited emails to 20,000 contacts! Isn't it amazing? I know! Right?
For those who don't trust me! Duh! Check out the pricing yourself!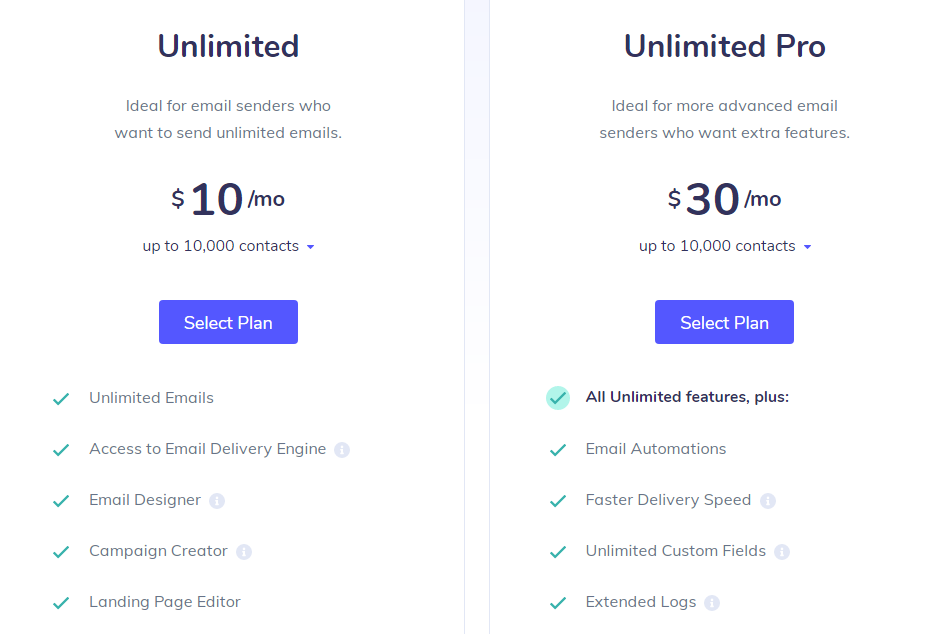 It offers some of the most powerful tools to help you increase sales. Design emails, create campaigns and set autoresponders. Read in detail about the feature here
You can Automate your emails for triggering responses by sending personalised emails. Try Now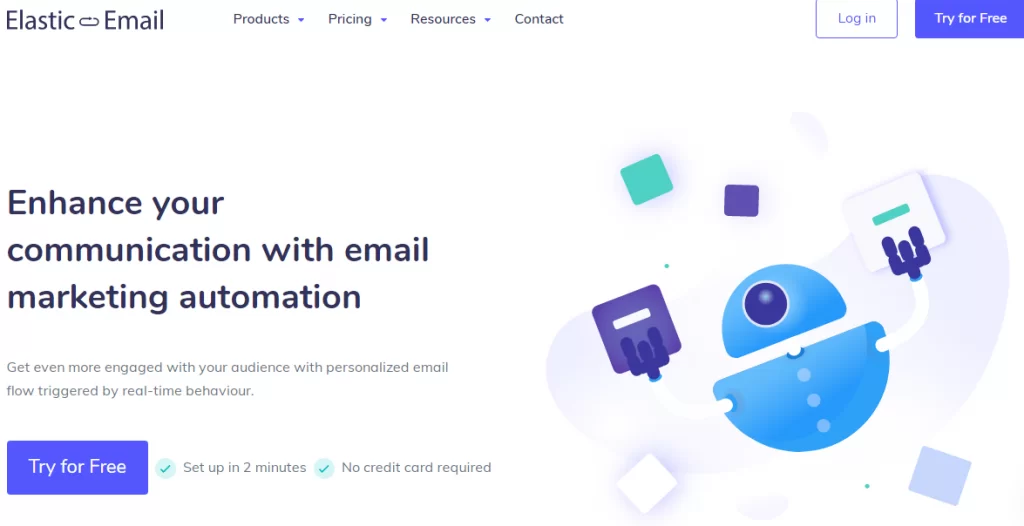 You can even integrate it with WordPress website using Plugin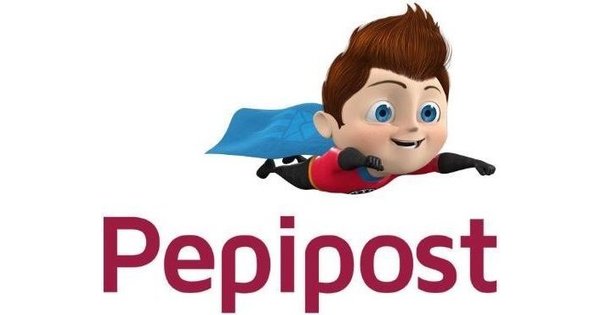 Pepipost is a new entrant in the email world but it is equally effective as its counterparts. Pepipost with some of the most important features out there is surely the new fad of the email world. Pricing is just amazing. You can send 150,000 emails for just $25. You can also get if you buy their annual plan you get a 30% discount and the most basic plan will be for just $17.5 per month. Check It Out Here!
The biggest feature of PepiPost is that your backup is stored for a full 90 days far more than what most of the other email services offer.
You can even Send Drip emails with ease using its API. Read all about integrating Pepipost with popular frameworks
Pepipost even supports open-source software like the mautic & mailtrain. You can Read in detail here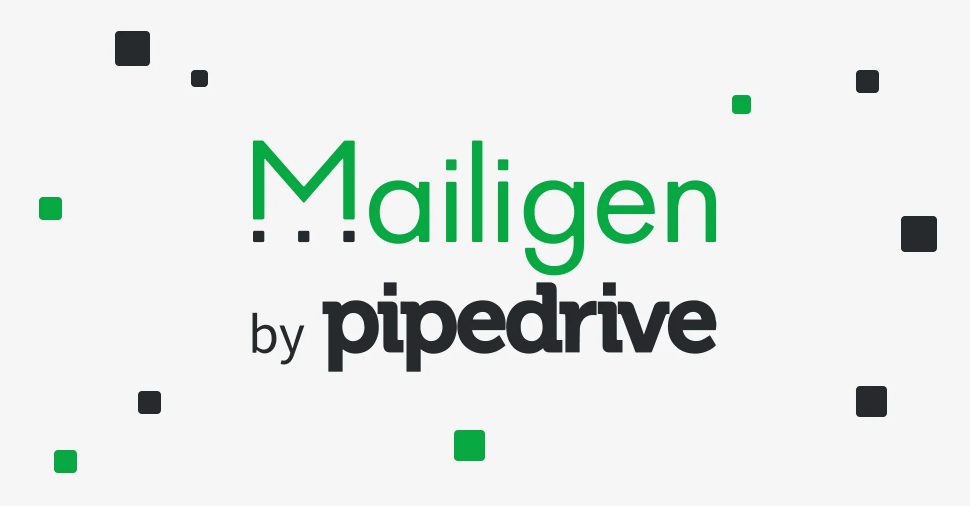 Mailigen is number second in our list. Personally I am more like a "looks sell" kinda guy but this particularly got my attention. I say they have a scope of changing their UI and look and feel of the website. But the features are powerful. The plans start with just $10 for 500 subscribers and $25 for 2500 subscribers. Check out there plans here.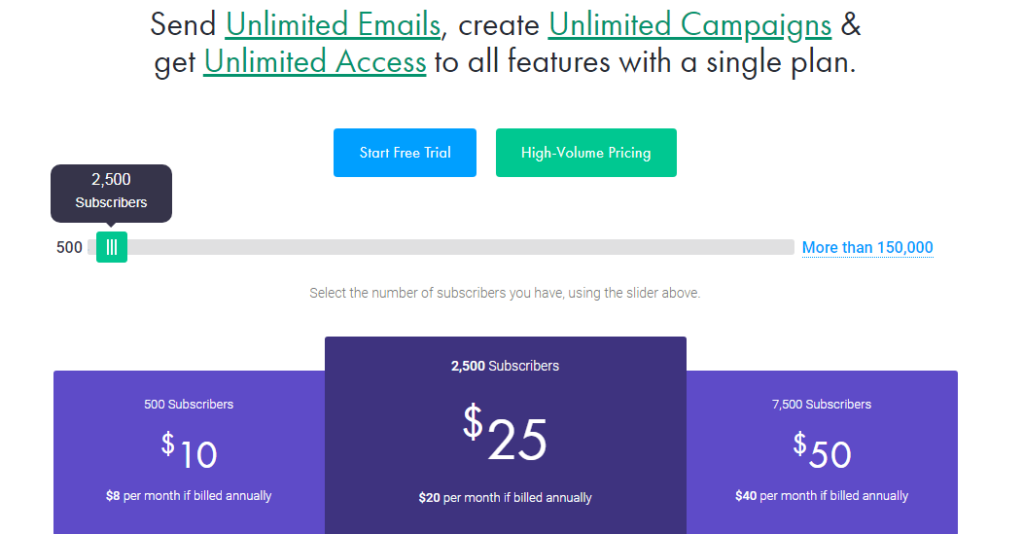 It offers some of the most powerful marketing automation features. You can send very narrow targeted email sequences and triggered emails. Powerful API's for eCommerce for sending lightning fast email responses to each trigger. check out Mailigen's behaviour-based automation feature here.
Target more interested customers differently and less interested customers differently based on there open rate. Customize your messages differently for prospects to improve your sales. Signup here to start your email automation journey.
Read full Mailigen features here

4.Setting Up a Drip Campaign
Now that we are thorough about What is drip marketing? What are some of the best email drip campaigns software? Then move on to how to draft some amazing Drip Marketing Campaigns for increasing your sales.
In this section, we will cover this in easy 5 steps so that you can easily master them.
A word of caution: Never send too many emails or irrelevant emails they will start droping out like a swamp of bees, your customers should start enjoying receiving a mail from you (Send rellevant emails, Be funny it helps, keep it simple and clean)
1. Identifying Your Prospects
Drip campaigns give optimum results when you can identify small sections and provide them will relevant information. Identifying their groups is an utmost important recipe to a successful email campaign. Thus increasing your revenue. Let's discuss some email drip campaign examples as well.
According to me, your drip campaign can be broadly divided on the basis of two factors –
Actions are taken on your website
Demographic targetting
Actions are taken on your website
Action taken on your website means that your customer has performed the desired task and set off a trigger email on your website. Learn how to get people to take specif actions here. Let's look at some of the actions –
A user through pop-up form subscribe to your newsletter – Set's off a welcome email trigger
A customer either renew a service or buys a new product or service. – Send a purchase receipt
Prospect has opted for your free plan – Send an educational email about the features they get in the paid plan
A visitor downloads your app – Educated them about your app through a series of emails
Demographic targetting
It means targetting your prospects as per the timeline of there actions For Example-
Suppose the user has signed up for your product, but you haven't heard from them – Send them an email telling about the next step
A user is hovering on a particular product page but hasn't bought it yet – Send them something about how it adds to there life
A study conducted by Vero in which they have covered a great way to customise your drip marketing emails and provide users with the information at the time they need it the most. It is very important to track your users and analyse the trends to server them in an efficient way.
Try segmenting your audience on the basis of loyalty, how often they visit, duration of their presence with you, how often they buy your product? etc
Here's a guide on lead nurturing
2. Customising your emails for a better experience
I think you have a fair idea about how to target your customers? Once you know how frequently or how many emails you want to send them? Let's begin within how to write those emails to have a better user experience?
The big question is what does a user want or expect? and to fulfil his need is the primary concern!
Writing an email that connects and hits the right spot!
Write an email copy that is elegant, simple and your user connects! Now you should have a synergy with the emails that you send with the brand image that you have created. I have found an amazing article on how to write emails!
3. Planning Your Campaign
Now that you have figgered out how to write your emails? and What points to consider when customising your email?
Now comes the logical questions (Most Important Part) it can make or break your email drip campaigns!
From when to send your first email? to how frequently you should send your emails?
Your email drip campaign goal should be clear in your mind. Let's answer some of your questions?
How frequently you should send the emails?
If you send too many you will see lot's of unsubscribers, if you send an appropriate amount as and when it will increase your revenue. So it does play a very important role! Just imagine in your mind first before compiling your campaign what does your user require?
I have just the appropriate article for you that will help you figure out the frequency of your emails
Figuring out the sequence of your emails?
Imagine sitting on a branch and cutting it off by mistake!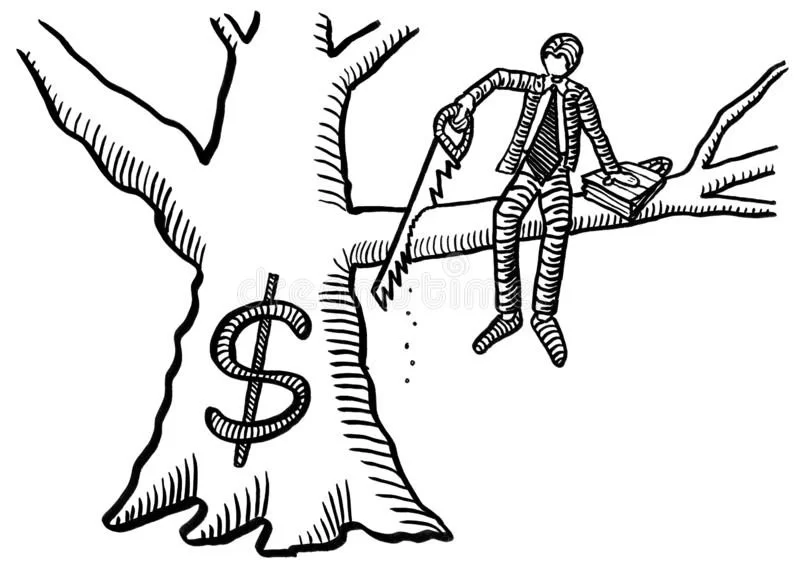 Sound's lame but this is how marketers feel when they get entangles in their email drip campaigns. I have seen that happen more often than imagined.
Imagine getting a discount coupon for some product that you have bought?
Make sure you send your emails on the basis of segmentation we discussed above.
How do I find out if my campaigns are working?
While setting up complex email drip campaigns it can be confusing to check if your campaigns are working? How can you check if there is an improvement in your conversions? That is goal setting and tracking conversions is very important. You can start with analysing the CTP, open rate, conversions etc. for starters.
General FAQ
What is drip marketing?
Drip Marketing is a technique in which you slowly send drips (communications via Email, SMS or WhatsApp etc) at the right time to trigger a reaction from your prospects. It helps you increase your sales drastically when taken into practice properly. Examples of drip campaigns – Welcome Email, Account Verification, Abandoned Cart emails, Educational Emails.
What does drip stand for in marketing?
Drip means a strand of communication (messages, emails or SMS) that you send to your customers and prospects. It helps create your brand presence in the mind of consumers and they are likely to convert when they see your brand again once they bounce off. Drip marketing can be used for various purposes like educating your customers, telling them about your latest deals etc.
What is the drip model?
A drip model refers to a model where you send communications or drips to your customers in an orderly manner as and when they require the information. Like, Nudge your customers about features of your paid version when they signup for a free trial, If a person is visiting a particular product page for the last one month but not purchasing send him a discount coupon etc.
How does a drip campaign work?
A drip campaign works by sending short engaging and relevant information to your users at the time when they are expecting it. It leads to triggering an action from them. Like downloading an app, upgrading to more premium plan etc. A Drip campaign is a powerful tool that marketers use to increase there sales. I would say if done properly get ready to see a spike in revenue for sure. Drip Campaigns work magically. They help in creating a brand presence. It works simply by targeting your customers on the basis of triggers that they trigger. You create a drip campaign flowchart. Each trigger leads to a set of email series. Example If customers signed for a free trial – Educate them about the features of your paid version, how your product is superior to your competitors etc.
How long should a drip campaign be?
It totally depends on your product, but I would suggest a drip campaign message should be short, engaging and relevant. When you talk about the duration of a complete drip campaign, you shouldn't stop pursuing your client's until they unsubscribe. If your prospect has completed an event like completing a trip ask them to review the hotel, give them a discount coupon for the next trip.etc.
What are some drip campaign examples?
Purchase order receipts, password resets, abandoned carts, welcome mails, educational emails, upselling emails, targeting customers that visit a particular product page by sending a discount coupon.
How do you do drip email marketing?
Send relevant emails at the right time. It is as simple as the right information at the right time! You can easily perform a drip marketing campaign using any of the good emails services. Eg – SendinBlue, Constant Contact.
What is the marketing drip campaign?
Marketing drip campaign refers to a campaign where you target your prospects or customers slowly by sending them the relevant information at the appropriate time when they most expect it. The drip campaigns are focused on triggering a reaction from users. It also helps smartly create your brand presence in the mind of consumers.