Everyone has been using one or another popular email providers for years. But most importantly, have you ever thought about switching to other email providers? Individuals, as well as businesses, are spending a great deal of their time and energy on emails and hence to ensure that you are aware of the different email service provider with their unique offerings, we have found some of the really cool lists of email providers.
We will cover the following topics in this blog:
What is Email service providers?
If you are running a business, you would require to be in constant contact with your users. To build and maintain customer relationships, it is necessary that your offering or new content reaches out to your users. Email is an indispensable part of email marketing. An email service provider is a provider offering email services to marketers. An ESP email provider helps businesses to send out email campaigns and newsletters to their potential and actual subscribers.
ESP are those technology companies which helps the businesses/individuals in building as well as sending out emails in a secure and creative manner. As the competition has increased due to email marketing, more and more email service providers have come up with unique ideas so as to offer differentiated services to their clients.
How to choose the Best Email Provider?
With a number of Email Providers in the market, it is important to pick up the best ESP marketing for your businesses. Below are certain factors which need to be considered before choosing the best email provider:
Focus on the product: The product should deliver emails on a timely basis along with providing features such as contact management, email automation, mobile-responsive templates and reporting tools.
Customer Support: Customer support is crucial for every experienced and new business. An ESP marketing firm needs to have a community forum, social media assistance, knowledge base along with providing email marketing practices.
Pricing: Businesses should keep in mind the prices at which services of top email providers can be availed. It should not only be accommodated in the budget but also provide a return more than its cost.
Automation: Almost every email provider lets you automate, however, the one which offers you to automate in a creative and different way, you should always prefer it if your business demands for it.
Best Email Providers
We have gathered a few top email providers for you to choose and try their exceptional services.
1. Sendinblue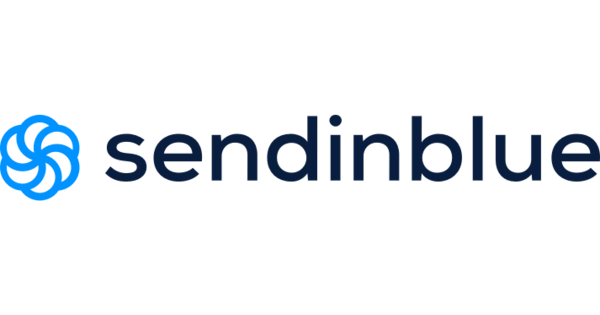 SendinBlue has become one of the most renowned names in the email providing service industry. By focusing on the needs of small and medium-sized companies, SendinBlue has become one of the best email providers. SendinBlue offers its subscribers different price ranges as per their business requirements. It ranges from free trial to premium pricing (most popular plan) to enterprise for advanced needs. The free trial allows you to send 300 email per day which goes to 120,000 emails/mo in Premium plan.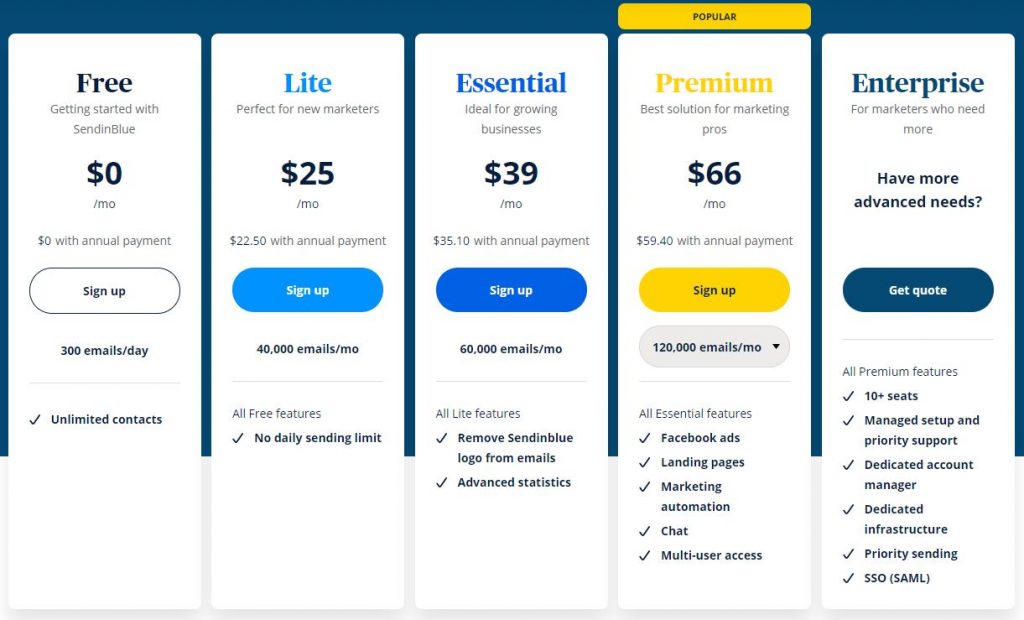 SendinBlue is number one in our list of esp email providers, offers an attractive feature to its subscribers which cannot be overlooked. For every business, brand image is crucial which can be created through better customer relationship. Sendinblue ensures that healthy relationships are created along with providing privacy and safety feature.
Features:
Below are the few awesome features offered by Sendinblue:
Drag & Drop Editor– The Drag & Drop Editor of Sendinblue allows you to create engaging email templates and campaigns which automatically fits onto the different sizes of the screen in which they are displayed. That means the campaigns are mobile responsive along with other devices.
Email Template Varieties– The company gives the best email providing services by offering a number of email templates from which you can choose and create a campaign which suits for a business image. Have a look at Sendinblue features HERE. Below is an example of a Festive Email Template offered by SendinBlue which is personally my favourite.
The above email template allows you to inform customers to point and clearly. Also, discounts and free shipping offers lure potential customers to try the product.
Transactional Email– Transactional Email feature is offered by Sendinblue which creates customized emails. Such emails make the user special and valued. Check out the transactional email feature here.
Read more about what is a transactional email in our blog.
A/B Testing– Sendinblue with the help of A/B testing allows users to optimize and blog/ campaign to different user sections. Read more about A/B testing here.
2. Constant Contact

Another in the list of email providers is Constant Contact. If you are looking for varied email templates along with taking care of the budget, Constant Contact is the right place for you. The Lite plan offered by the company starts from a mere $5/mo for 10,000 emails. The Email Plus plan starts from $45/mo offering some amazing features like polls, event marketing, surveys among others. Click here for a detailed pricing plan.
Features:
Some of the exceptional features of Constant Contact are as follows:
Email Marketing– Constant Contact focuses on being in contact with the users on a constant basis through exceptional Email Marketing service. Email marketing is one of the most crucial factors is driving the success of a business. Hence, the focus is always on converting potential users to actual ones.
Gain insights into "A Complete Guide To Your Email Marketing Strategy In 2022" for importance of creative email templates.
Contact Management– Through contact management, contacts can be updated which are stored anywhere, for instance, Excel or Salesforce. This feature helps the emails to be automatically deleted, unsubscribed and updated.
Editing– The focus is on providing responsive email templates which can be accessed in different interfaces. The various editing options enable in creating eye-catchy email templates which cannot be overlooked by the users. Below is an example of the email template of Introduction of New Products in the offering: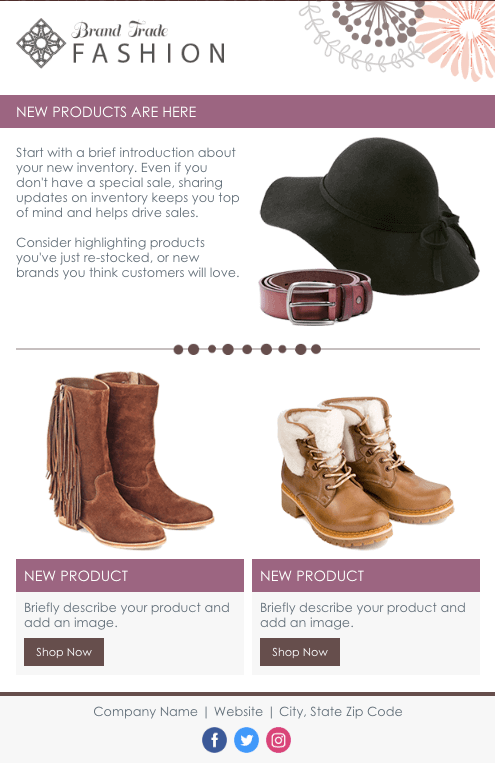 The above email template is not only informative but classy as well. The attractive images along with new product introduction is easily captured in the template. More such creative email templates can be looked HERE.
Marketing Automation– Through marketing automation, trigger emails are generated through user clicks which helps in creating and maintaining customer relationships. Not only this, but emails are automatically sent to users who have not read the emails. Isn't it interesting!!!
3. Aweber
Another name which comes up in the mind for best email providers is Aweber. This business is driven by the moto of creating, drive and grow which is designed for small and medium businesses. They ensure that the resources and knowledge are made available to the businesses having a resource crunch. The company offers a Free Plan and a Pro Plan Pricing which starts from $16.15/mo when billed annually. Look for the features offered by the company in the available plans HERE.
Features:
Let's have a look at the features offered by Aweber to its users:
Email Automation– Your business can create incredible emails as well as landing pages without bothering about to write codes. With the help of smart designer and landing pages, email templates can be created. Gain understanding of What is Email Automation?
Ecommerce– The firm focuses on strong marketing which can improve sales dramatically. This is accomplished through personalized communications, tagging prospects by looking into their interests, abandonment emails and many more.
The below email template is an example of Ecommerce Email Template. I love the way how every piece of information is clearly mentioned. Also, the color and design combination is truly reflecting the motto of the email template. Don't you think this template is a whole package?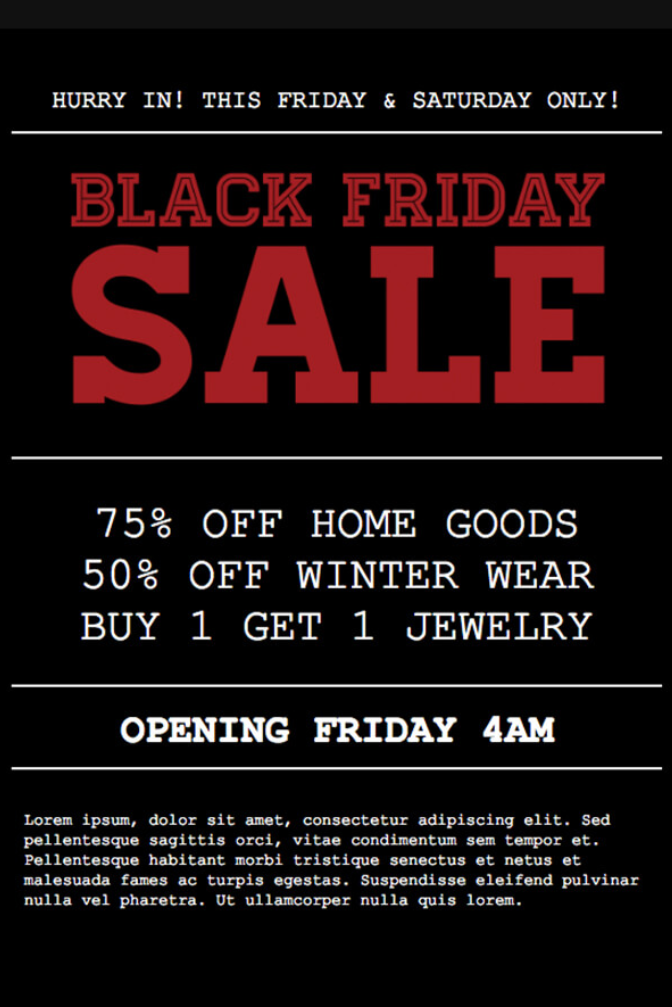 Website Signup Forms– You can create website signup forms which can be customized to your brand image. The Atom App provided by Aweber helps in adding new users to your email list. Apart from this, flexible display options are used to form dynamic opt-in.
New Features– Aweber thrives for something new and has come up with some new features at your disposal. Aweber has started supporting Weblium which is a mobile-friendly drag and drop website builder powered by AI.
4. GetResponse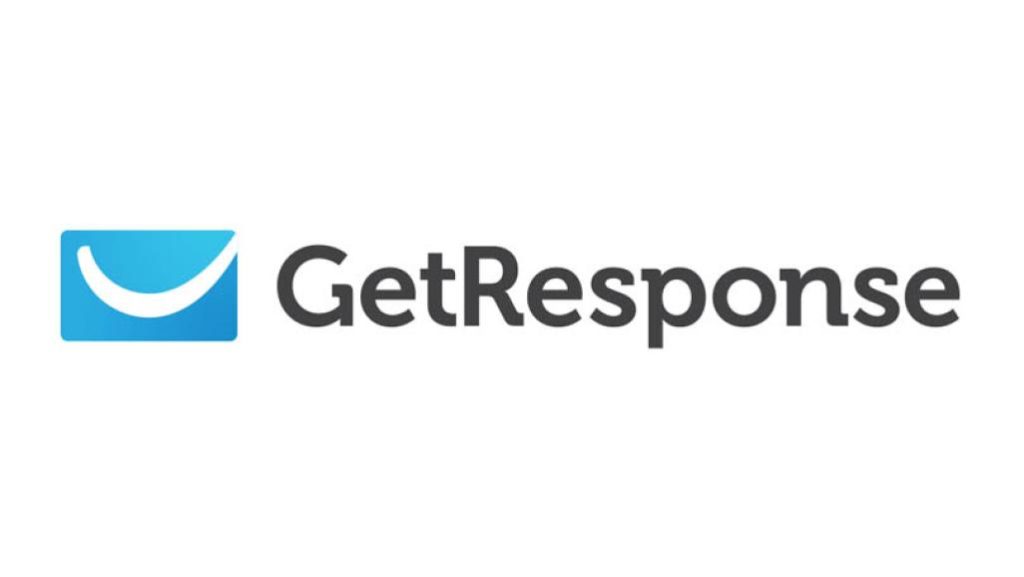 GetResponse is one of the top email providers platforms for marketing software which focuses on creating incredible content, boosting sales as well as increasing traffic. Effective marketing campaigns can be created through amazing features. Different apps can be integrated such as Facebook, Stripe, Paypal, Salesforce, Magneto among others. The Basic pricing plan for a list size of 1,000 is for $15/mo which goes to $49/mo in Plus pricing plan. Also, Professional pricing plan with a list size of 1,00 starts with $99/mo. Click here for detailed pricing plan offered by GetResponse.
Features:
Few of the features offered by GetResponse are discussed below:
Email Marketing– The most crucial part of businesses is to do Email Marketing for the successful creation of the brand image. GetResponse offers a various tool which helps in creating tailormade content. The focus is on sending out emails at the right time. Learn more about as to what is the best time to send emails. Newsletters, autoresponders, automated emails are a few of the techniques through which dynamic content is offered to the users. With a variety of amazing templates offered by GetResponse, it is the really good-to-go place for marketers.
Read our blog Autoresponder for understanding what are they and how they work.
The below email template is mesmerizing with the right images and colour-design combination. The idea of vacation and the package is clearly mentioned. Are you not lured to take a vacation by just looking at the template?
Conversion Funnel– The conversion funnel helps in building landing pages, automating emails, selling the service/product, recovering the abandoned cart orders and lastly converting the users into actual customers. A conversion funnel is a complete package of converting prospective buyers into actual ones with the help of sales funnels. Lead funnels and webinar funnels.
Marketing Automation– The contacts on your email list can be searched after meeting the conditions specified and then taking the desired action through Marketing Automation. Built-in advanced segmentation helps in creating a personal connection with users. The website traffic can be tracked and products can be recommended after looking into the buying patterns or interests of users.
List of email providers for Personal Use
Below are a few best email provider for personal use:
1. Mailfence
Mailfence is one of the number one in the list of top email providers for personal use. The firm focuses on providing the best services to its users by giving exceptional privacy services which help in transferring a secured content. The pricing plan offered by Mailfence ranges from a Free Trial to Entry to Pro and finally to Ultra. You can choose the best plan according to your firm's needs. Explore Mailfence by just clicking here.
Features:
Let's look into some of the amazing features offered by Mailfence:
Encryption– One of the most important features that any individual looks in the email provider is the security and privacy of its account and content. Mailfence ensures that communication is not only private but also no one else can have access to it.
Digital Signatures– In a virtual word, it is really difficult to know whether a particular email is sent through the correct source or not. Hence, digital signatures act as proof that the email is sent through a valid source and by the respective business. Such a feature makes Mailfence popular for personal use.
Key Store– Through OpenPGP, individuals can not only create but also the manager and issue emails. Mailfence offers complete control and you don't require any installation. Click HERE to read about Mailfence features.
Mailfence provides extensive security and privacy to its users which has made it in the list of top email providers for personal use.
2. Tutanota
You must have heard about encryption of an email but have you ever heard about encryption of the complete mailbox? Yes, that's right, Tutanota provides an encrypted email service for the complete mailbox. This has helped Tutanota in becoming one of the most preferred ESP email provider which focuses on privacy and online speech of many businesses. The base price for Premium Pricing Plan starts from 12 Euros/yearly which goes to 48 Euros in Teams Pricing Plan. Check out the detailed plans here.
Features:
Tutanota's features are driven by security and focus on privacy. To secure emails, Tutanota uses 2FA and built-in encryption. The firm provides flexible user addition, customized support of domain, GDPR compliance, Whitelabel customizations among others. Read more about security features offered by Tutanota here.
3. ProtonMail
ProtonMail is another ESP email provider which focuses on providing its users with an internet not only where they can communicate at any time but freely as well. The aim is to provide a platform protecting privacy by combining technical as well as mathematical knowledge and creating user interfaces built on expertise from renowned research institutions.
The pricing plans start with Free trial to Plus to Professional and Visionary. The main aspect of security and privacy remains the focus on all the plans. However, new features can be availed as and when you move higher in pricing plans. Check out the detailed pricing here.
Features:
Few of the features are discussed below:
ProtonVPN– ProtonVPN services prevent the privacy compromisation by Secure Core network. Moreover, a server with a compromised endpoint could not reveal the identity of the IP address because of the Secure Core network. No track record of activities are taken, hence, security is maintained as it cannot be disclosed to third parties.
ProtonMail Bridge– The feature of ProtonMail Bridge can be accessed by paid users. It runs in the background and encryption and decryption occurs simultaneously as and when any email enters or is sent out. It can be integrated with programs which support SMTP and IMAP.
Infrastructure Redundancy– In the worst-case scenarios, data can be lost, however, with ProtonMail, the encrypted emails are replicated many times in their database. This ensures that storage systems have your complete data in catastrophic situations. Check out the other security features here.
4. Mailbox.org
Mailbox.org is one of the names in the best service top email providers for personal use. The company is based in Germany and offers a free trial to its users to try the awesome compatibility of the company with mobile apps and third-party clients as well. The Secure Mail pricing plan starts with mere 1Euro providing 2GB mail storage and 100 MB cloud storage. You can have a look at other pricing plans offered by Mailbox here.
Features:
Let's look into the features of Mailbox-
The data protection feature makes the Mailbox one of the best data protection software and secured email provider. You can read more about data protection aspect here.
Another feature of Mailbox is the green security certificates and the mailbox algorithm which uses Perfect Forward Secrecy. The focus is on providing a seamless experience to its users along with ensuring them that their data is protected with Mailbox. Read about uses of encryption mailbox here.
With hackers coming up with new techniques to enter your mail, Mailbox through its advance tools helps in protecting your email from unwanted spammers as well as trojan attacks.
FAQ's
What is the best free email account?
The best free email account includes all those email providers which provide a sense of security and privacy while keeping in mind the budget of the firm. Some of them are ProtonMail, Gmail, Mailfence, Yahoo, Outlook among others.
Who is the best email provider?
There can be many best email providers depending on your brand image and the underlying motive of your brand. ProtonMail focuses on privacy as well as security, Yahoo, Zoho, Mailbox.org, Gmail are some of the other email providers in the list.