In the early days, Email tracking was not an easy task when the internet was new and booming. It also started a new era of digitalization of new services. Email service was one of the most popular and widely used services flourished so far.
Where users need only ESPs (Email service providers) and email addresses to send their electronic mails. But the problem was users, have no clue whether their email has been received, Open or trapped in the Spam folder.
But, this scenario has been changed now with some email tracking software now. It is now possible to know whether your email has been received, opened and attachments being downloaded or not.
Tracking of emails now becomes the ultimate powerful tool, that helps in building a relationship with the recipients. This is what we will discuss in this article "A Quick guide on Email Tracking" and its potential.
Before we engrossed ourselves in further details. Let's be clear first what is Email Tracking?
Email Tracking definition
Tracking emails is a whole process of marking footprints of sent emails and gather related data for creating better marketing and business strategies. It mostly tracks Geo locations, the time at which mail opened, the number of attachments download, etc.
How does the Email Tracking system work?
The whole tracking process starts with an invisible pixel which is placed by tracking software in emails. The pixel gathers or collects all the information regarding the exact date and time of email opening, link being opened or not, etc. After this, the tracking software sends all the information to the sender.
Let us know what is the process involved:
Tracking on link clicks – The email tracking tool converts each link that is provided in the email into a link to the tracking tool. And after that redirects to the original link. This all happens in a fraction of seconds and without delay.
Email opening tracking- This tracking process done by your tracking tool. which sets a small invisible 1×1 pixel, at the bottom of the email. And that pixel gives all the information to the tracking tool.
Tracking on unsubscribers– This tracking method is similar to tracking link clicks. But in this tracking, you will get to know whether the user has unsubscribed or not.
Bounce tracking– The email system knows whether the email has failed to reach its destination or not. This mostly happens due to being marked as spam or containing spammy content. In this way, it helps in maintaining the clean email list by removing or blocking the email contacts which marked you as spam.
Advantages of Email tracking
Tracking email has been beneficial for almost all businesses and marketers in many ways. Lets see how?
Helps in building marketing and business strategies
A perfect marketing strategy can only be built and implement when you have better insights into customer or user behaviour. Similarly. Tracking emails helps you to provide all the information about recipient behaviour.
Helps in email marketing, whether the particular email, which is used for email marketing is relevant to the recipient or not. How much time it took for a recipient to open that particular email that is used for email marketing.
Saves time
It is true that no one will show up interest in multiple emails from the same source. Even if they didn't open the 1st one. It is totally waste of time, effort, and resources.
But Email tracking helps a sender to know whether the recipient is interested in their emails or not. And if not, the sender can simply stop sending them emails.
Helps in maintaining email list
Tracking emails are not just restricted to tracking only, But with the help of this, you can even clean your email list that can be used for email campaigns. It helps to purge those recipients who are not showing any interest or irrelevant to them.
Disadvantages of Email tracking
Every system and feature has some benefits (which we have talked about before) and flaws. Let us discuss what are the disadvantages of it:
Blocking images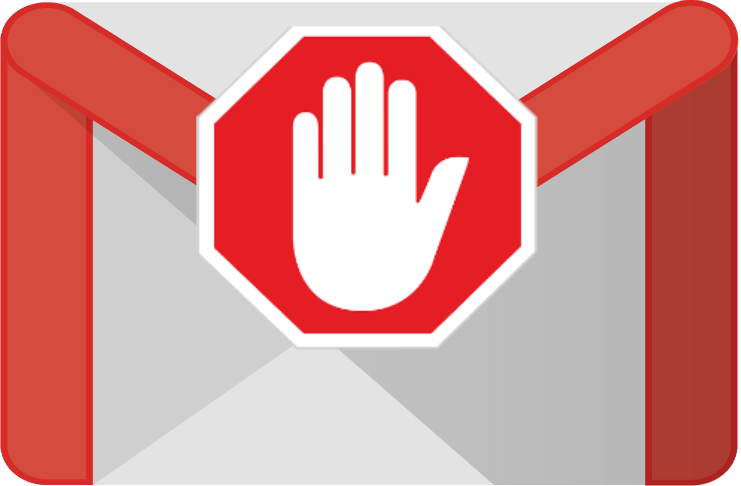 By default some email service providers directly block images by default. This means it also blocks the pixel by default which you have added with the help of tracking software. Due to this you will never get notified about the tracking.
Pixel blockers
Many users don't like to be tracked by the sender. Hence, they use pixel blocker tools that directly block the installed pixel in their emails.
Preview feature

Some advanced ESPs provide preview features of emails for their users without opening them. This feature will give wrong information and mislead about email opening that will count in email open rate.
Not for Group mails
If you send an email in a group, you won't be able to know who reads it or not. It will simply give the wrong information and mislead you. Hence, tracking of emails is not beneficial for Group emails.
How to set up a whole Email tracking system?
Sending an email that is being monitored or tracked is not a tough task. And any user can simply implement it with their existing email service provider. The whole setup process is discussed below:
Make email tracking protocols and guidelines for your company
This tracking technology is very useful to enhance the overall recipient experience. This can only be achieved by setting up a tracking guideline for your company. Like, when and how to approach your customers when they have read your email or opened the attachment.
This is a good initiative to approach before beginning any email campaign. And let your team know when clients hit on subscribe button, from there the email tracking is going to be used.
Track through Tracking tools
There are many free and paid tracking tools are available. You can simply install them and simply get notified when someone has opened your emails or clicked on links provided in real-time.
Create an email and send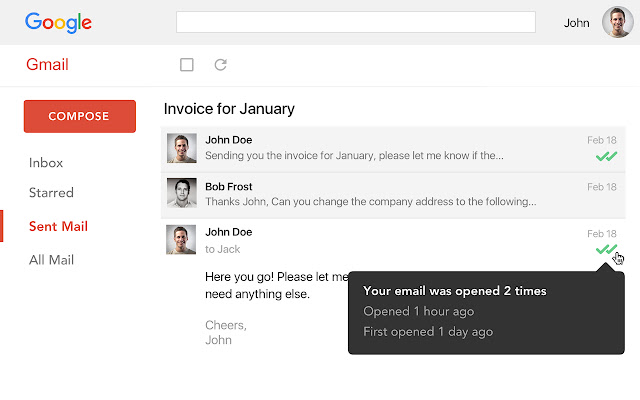 After installing the tracking software. You can simply open your email account, compose an email for whom you want to send. Meanwhile, when you provide the recipient's email address, some tracking tools provide you more information about them. Which can be helpful for you to get some valuable context while sending.
Monitor through the tracking tool
After sending the email. Now the final part is to monitor and keep an eye on the status of email on the Tracking app/tool or software. Many tools provide an option to choose which email you want to track.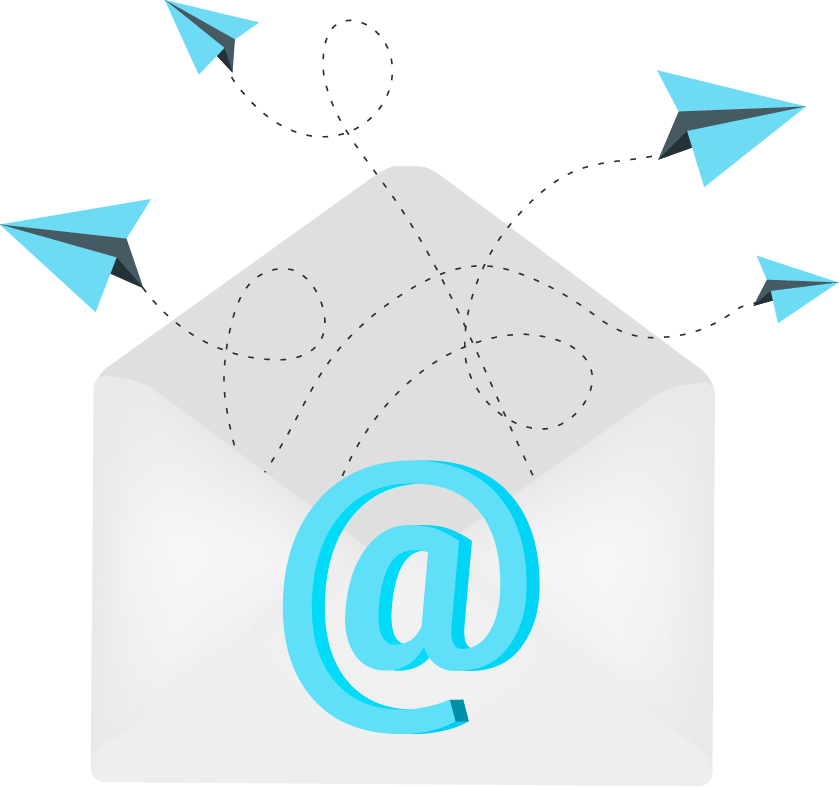 Conclusion
As compared to the past, there was no software or tools available for tracking or emails. Hence, it became uncertain whether the recipient has opened it or read it.
Not just tracking emails has benefited the sender's, but it has also changed the whole business and marketing scenario. Through this, email marketers now better know what their subscribers like to read.
What grabs their attention to open an email, when they like to open their email boxes and when to follow- up. It helps in increasing productivity and enhancing the relationship with customers too.